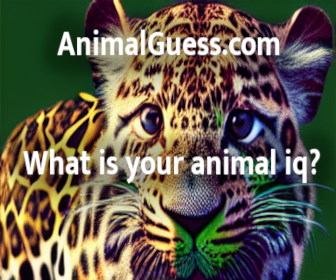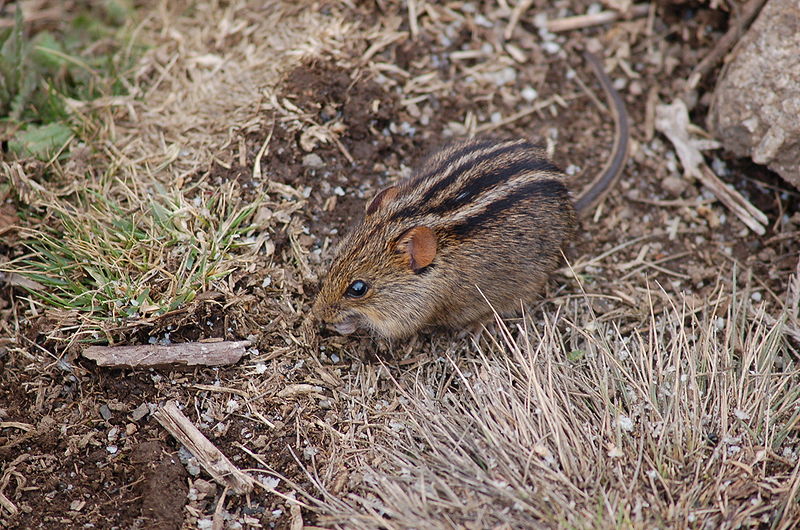 Picture has been licensed under a Creative Commons
Attribution ShareAlike
license
Author
: C.R.Selvakumar ??????
Four-striped grass mouse
Order : Rodentia
Suborder : Sciurognathi
Family : Muridae
Subfamily : Murinae
Species : Rhabdomys pumilio

The Four-striped grass mouse, four-striped grass rat is listed as Least Concern. Does not qualify for a more at risk category. Widespread and abundant taxa are included in this category, on the IUCN Red List of Threatened Species
Namings for the fourstriped grass mouse
A young / baby of a fourstriped grass mouse is called a 'pinkie, kitten or pup'. The females are called 'doe' and males 'buck'. A fourstriped grass mouse group is called a 'nest, colony, harvest, horde or mischief'.
Countries
Angola
,
Botswana
,
Congo, Democratic Republic of the
,
Kenya
,
Lesotho
,
Malawi
,
Mozambique
,
Namibia
,
South Africa
,
Swaziland
,
Tanzania
,
Uganda
,
Zambia
and
Zimbabwe
Four-striped grass mouse habitats
Arable Land
,
Artificial / Terrestrial
,
Desert
,
Dry savanna
,
Hot Desert
,
Mediterranean-type Shrubby Vegetation
,
Moist savanna
,
Rural Gardens
,
Savanna
,
Shrubland
,
Subtropical / Tropical Dry Shrubland
,
Subtropical / Tropical Moist Shrubland
and
Urban Areas
Some facts about the
Four-striped grass mouse
Adult weight : 0.051 kg (0.1122 lbs)
Maximum longevity : 5 years
Female maturity :42 days
Male maturity : 64 days
Gestation : 25 days
Weaning : 14 days
Litter size : 6
Litters per year : 4
Interval between litters : 29 days
Weight at birth : 0.003 kg (0.0066 lbs)
Weight at weaning : 0.008 kg (0.0176 lbs)
Body mass : 0.04 kg (0.088 lbs)
Temperature : 36.85 °C (98.33 °F)
Facts about the four-striped grass mouse
Rhabdomys pumilio is diurnal and terrestrial.
Results of the study support the suggestion that females are more sensitive to reproductive inhibition than males and that reproduction in Rhabdomys pumilio is truly opportunistic.
Rhabdomys pumilio is highly affected by damp and cold weather conditions, and the populations experienced a drastic collapse with the onset of rains in April 1997 on Mt.
Rhabdomys pumilio is only known from Mt.
The African four-striped grass mouse is more equipped to handle this harsh environment than most other creatures.
This led me to believe that the reproductive activity of Rhabdomys pumilio is more opportunistic and that the cue or cues used to control reproduction are less predictable and, or more variable than the photoperiod cue used by many seasonally reproducing rodents.
Reproductive activity of male Rhabdomys pumilio is inhibited by exposure to a combination of reduced ambient temperature and food availability. (Full text)
More animals beginning with F
Custom Search
Play animal guess