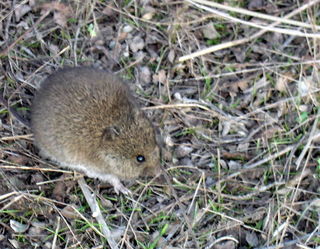 Western harvest mouse
Order : Rodentia
Suborder : Sciurognathi
Family : Muridae
Subfamily : Sigmodontinae
Species : Reithrodontomys megalotis

The Western harvest mouse is listed as Least Concern (LR/lc), lowest risk. Does not qualify for a more at risk category. Widespread and abundant taxa are included in this category, on the IUCN Red List of Threatened Species
Namings for the western harvest mouse
A young / baby of a western harvest mouse is called a 'pinkie, kitten or pup'. The females are called 'doe' and males 'buck'. A western harvest mouse group is called a 'nest, colony, harvest, horde or mischief'.
Some facts about the
Western harvest mouse
Adult weight : 0.011 kg (0.0242 lbs)
Female maturity :107 days
Male maturity : 80 days
Gestation : 23 days
Weaning : 21 days
Litter size : 3
Interval between litters : 28 days
Weight at birth : 0.001 kg (0.0022 lbs)
Body mass : 0.009 kg (0.0198 lbs)
Temperature : 36.85 °C (98.33 °F)
Facts about the western harvest mouse
British Columbia In British Columbia, Reithrodontomys megalotis is known only from the lower elevation grasslands in the southern Okanagan
Distinguishing features The Western Harvest Mouse is the smallest mouse
First Record of Reithrodontomys megalotis North of the Kankakee River in IllinoisReithrodontomys megalotis is recorded east and north of the Des Plaines and Kankakee River systems in Illinois.
html Student Text: Western Harvest Mouse: Western Harvest Mouse Reinthrodontomys megalotis The Western Harvest Mouse is a tiny rodent.
The western harvest mouse (Reithrodontomys megalotis) is common to abundant in shrublands, grasslands, and oak woodlands.
The Western Harvest Mouse is a tiny rodent.
Western Harvest Mouse is less reddish yellow on sides.
The western harvest mouse, Reithrodontomys megalotis, is widely distributed, occurring in much of the western and central United States, as well as in much of Mexico and parts of southwestern Canada. (Full text)
Description: The western harvest mouse is small; total length is 4 ½ to 6 ¾ inches (114-170 mm); the tail is 2 to 3 7/8 inches (50-96 mm), their weight is about 3/8 to ¾ of an ounce (9 – 22 g). (Full text)
A small murid rodent, the Western Harvest Mouse is a naturally rare species associated with the grassland rodent communities of western North America. (Full text)
Description: The western harvest mouse is similar to the plains harvest mouse but larger. (Full text)
The Western Harvest Mouse is from the order Rodentia. (Full text)
) are controlled for collection, importation and possession; (x) Western harvest mouse, Cricetidae Family (Reithrodontomys megalotis) is controlled for collection, importation and possession; (xi) Woodrats, Cricetidae Family (Neotoma spp. (Full text)
It may be easily mistaken for a house mouse, but the Western Harvest Mouse is buffier in colour. (Full text)
More animals beginning with W
Custom Search