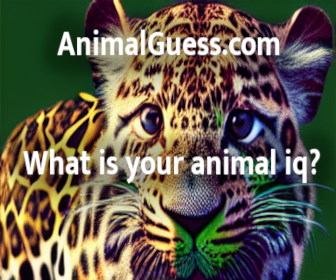 Golden mouse
Order : Rodentia
Suborder : Sciurognathi
Family : Muridae
Subfamily : Sigmodontinae
Species : Ochrotomys nuttalli

The Golden mouse is listed as Least Concern (LR/lc), lowest risk. Does not qualify for a more at risk category. Widespread and abundant taxa are included in this category, on the IUCN Red List of Threatened Species
Namings for the golden mouse
A young / baby of a golden mouse is called a 'pinkie, kitten or pup'. The females are called 'doe' and males 'buck'. A golden mouse group is called a 'nest, colony, harvest, horde or mischief'.
Some facts about the
Golden mouse
Adult weight : 0.022 kg (0.0484 lbs)
Maximum longevity : 8 years
Gestation : 30 days
Weaning : 21 days
Litter size : 3
Interval between litters : 25 days
Weight at birth : 0.003 kg (0.0066 lbs)
Weight at weaning : 0.013 kg (0.0286 lbs)
Body mass : 0.02 kg (0.044 lbs)
Temperature : 36.85 °C (98.33 °F)
Facts about the golden mouse
However, the muskrat is aquatic, and the golden mouse is semi-arboreal.
html A Little Mouse of Gold (Ochrotomys nuttalli): Nature: The golden mouse, Ochrotomys nuttalli, is one of the most common small mammals year-round at Hilton Pond Center.
The first thing you need to know about the golden mouse is that it's very tiny.
The golden mouse is one of the most beautiful, and unique mice in the park.
The Golden Mouse is the most arboreal mouse in the southeastern United States.
Lewis' golden mouse is a small rodent with soft fur that is a rich golden color above and a creamy white below. (Full text)
the golden mouse is a small rodent with soft fur that is a rich golden color above and a creamy white below. (Full text)
The golden mouse is a small mouse (adult with a 3 in. (Full text)
OCHROTOMYS NUTTALLI is bright golden-cinnamon and larger (150-190 mm total length, 68-93 mm tail). (Full text)
THE CHILTERN GOLDEN MOUSE® IS A LENGENDARY CHARACTER WHO BROUGHT HEALTH AND PROSPERITY TO PERSONS WHO SAW IT. (Full text)
The Golden Mouse is from the order Rodentia. (Full text)
More animals beginning with G
Custom Search
Play animal guess