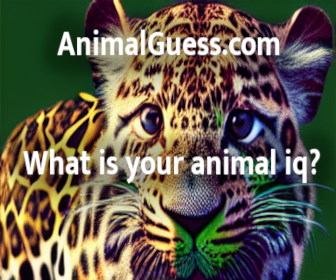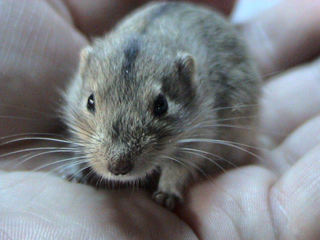 Picture has been licensed under a Creative Commons
Attribution ShareAlike
license
Original source
: http://en.wikipedia.org/wiki/Image:Lagurus_lagurus.jpg
Author
: User:Dawson at the English Wikipedia
Steppe lemming
Order : Rodentia
Suborder : Sciurognathi
Family : Muridae
Subfamily : Arvicolinae
Species : Lagurus lagurus

Keywords: nocturnal
The Steppe lemming is listed as Least Concern (LR/lc), lowest risk. Does not qualify for a more at risk category. Widespread and abundant taxa are included in this category, on the IUCN Red List of Threatened Species
Some facts about the
Steppe lemming
Adult weight : 0.02 kg (0.044 lbs)
Maximum longevity : 4 years
Female maturity :38 days
Male maturity : 44 days
Gestation : 20 days
Weaning : 21 days
Litter size : 5
Litters per year : 5
Interval between litters : 25 days
Weight at birth : 0.001 kg (0.0022 lbs)
Weight at weaning : 0.006 kg (0.0132 lbs)
Facts about the steppe lemming
In addition, the Steppe Lemming is sometimes also incorrectly referred to as the Sagebrush Vole.
SOCIAL STRUCTURE In the wild, Steppe Lemmings are known to live in large, loose colonies.
Steppe lemmings are found in North America, Chinese Turkistan to Mongolia and southern Russia.
Steppe Lemmings are from the Steppes/plains, and so would not naturally eat things like fruits, it is also thought that they could be sugar intolerant and so fruits or food high in sugar are best avoided.
Steppe Lemmings, are a species of Lemming that come from the steppes.
The lifespan of a Steppe Lemming is pretty short, and generally expected to be around 18 months, with some living longer or shorter as can be expected.
The tail of the steppe lemming is small, approximately 1 inch in length, the ears are short and the eyes are quite small.
Steppe Lemmings The Steppe Lemming is also called the Sagebrush Vole and has the Latin name "Lagurus lagurus". (Full text)
More animals beginning with S
Custom Search
Play animal guess