Lollipop cat shark
The lollipop catshark, Cephalurus cephalus, is a little-known species of deep sea catshark, family Scyliorhinidae, and the only described member of its genus.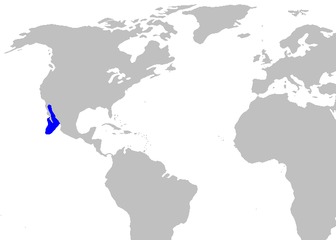 Picture of the Lollipop cat shark has been licensed under a
GFDL
Original source
: Compagno, Leonard; Dando, Marc & Fowler, Sarah (2005). Sharks of the World. Collins Field Guides. ISBN 0-00-713610-2.
Author
: Chris_huh Permission (
Permission
: GNU Free Documentation License
The Lollipop cat shark lives in the bathydemersal, marine, depth range 155 - 927 m environment.
Nothing known about the Lollipop cat shark
Common names
Cephalurus cephalus in French (français)
Gato renacuajo in Spanish (español)
Holbiche têtard in French (français)
Holbiche tÍtard in French (français)
Lollipop cat shark in English
lollipop catshark in English
Lollykathaai in Dutch (Nederlands)
Pejegato renacuajo in Spanish (español)
Slikkepindshaj in Danish (dansk)
Tiburón renacuajo in Spanish (español)
圆头鲨 in Mandarin Chinese
圓頭鯊 in Mandarin Chinese

Custom Search