Broadmouth cat shark
The broadmouth catshark is oviparous.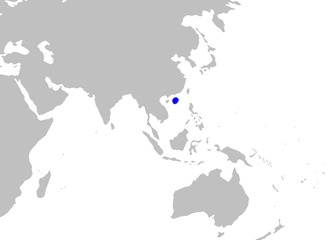 Picture of the Broadmouth cat shark has been licensed under a
GFDL
Original source
: Compagno, Leonard; Dando, Marc & Fowler, Sarah (2005). Sharks of the World. Collins Field Guides. ISBN 0-00-713610-2.
Author
: Chris_huh Permission (
Permission
: GNU Free Documentation License
The Broadmouth cat shark lives in the bathydemersal, marine, depth range 913 - 913 m environment.
Nothing known about the Broadmouth cat shark
Common names
Apristurus macrostomus in Catalan (Català)
Breedbekkathaai in Dutch (Nederlands)
Breedbekkathaai in Unknown
Broadmouth cat shark in English
Broadmouth catshark in English
大口光尾鯊 in Mandarin Chinese
大口光尾鯊 in Unknown
大口光尾鲨 in Mandarin Chinese
大口光尾鲨 in Unknown

Custom Search