Humpback cat shark
The humpback cat shark is a little-known oviparous deepwater catshark.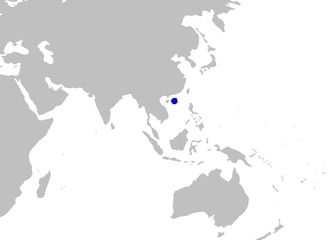 Picture of the Humpback cat shark has been licensed under a
GFDL
Original source
: Compagno, Leonard; Dando, Marc & Fowler, Sarah (2005). Sharks of the World. Collins Field Guides. ISBN 0-00-713610-2.
Author
: Chris_huh Permission (
Permission
: GNU Free Documentation License
The Humpback cat shark lives in the bathydemersal, marine, depth range - 913 m environment.
The humpback cat shark, Apristurus gibbosus, is a cat shark of the family Scyliorhinidae in the order Carcharhiniformes, found in the northwest Pacific Ocean off Zhujiang, South China Sea, from the surface to 915 m. Its length is up to 3.9 m. More
Phrases that include cat shark: humpback cat shark, mcmillan's cat shark, mcmillans cat shark Additional searches for cat shark... Search completed in 0.119 seconds. More
humpback cat shark, Apristurus gibbosus, from the deep waters of the South China Sea has been recorded at 4 m in length. See more at Wikipedia.org... More
Common names
Apristurus gibbosus in Catalan (Català)
Gebochelde kathaai in Dutch (Nederlands)
Gebochelde kathaai in Unknown
Humpback cat shark in English
Humpback catshark in English
駝背光尾鯊 in Mandarin Chinese
駝背光尾鯊 in Unknown
驼背光尾鲨 in Mandarin Chinese
驼背光尾鲨 in Unknown

Custom Search