Etmopterus pseudosqualiolus
The false lanternshark, Etmopterus pseudosqualiolus, is a shark of the family Dalatiidae found in the western Pacific from the Norfolk Ridge and Lord Howe Ridge off New Caledonia.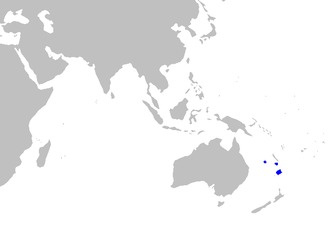 Picture of the Etmopterus pseudosqualiolus has been licensed under a
GFDL
Original source
: Compagno, Leonard; Dando, Marc & Fowler, Sarah (2005). Sharks of the World. Collins Field Guides. ISBN 0-00-713610-2.
Author
: Chris_huh Permission (
Permission
: GNU Free Documentation License
The Etmopterus pseudosqualiolus lives in the bathypelagic, marine, depth range 668 - 1170 m environment.
The false lanternshark, Etmopterus pseudosqualiolus, is a shark of the family Dalatiidae found in the western Pacific from the Norfolk Ridge and Lord Howe Ridge off New Caledonia. References - * "Etmopterus pseudosqualiolus". FishBase. Ed. More
Etmopterus pseudosqualiolus on Fish Mapper TSN 621071 (Taxonomic Serial Number) Retrieved on from the Integrated Taxonomic Information System online database. This is a cached copy. More
Custom Search