Adolf's catfish
The fish will grow in length up to 2.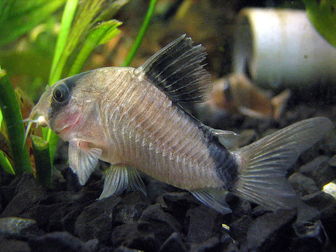 Picture of the Adolf's catfish has been licensed under a Creative Commons
Attribution-Share Alike
.
Original source
: originally posted to Flickr as Acuario Author
Author
: Gonzalo Valenzuela Permission (
The Adolf's catfish lives in the demersal, freshwater, pH range: 6.0 - 8.0, dH range: 2 - 25 environment.
Adolf's Catfish - Corydoras adolfoi Burgess, 1982 Adonis blazingstar - Mentzelia multiflora (Nutt.) Gray Adonis Blue - Polyommatus bellargus (Rottemburg, 1775) Polyommatus bellargus - Adonis Blue Adonis Blue - Polyommatus bellargus f. ceronus (Rottemburg, 1775) Polyommatus bellargus f. More
Common names
Adolf's catfish in English
Adolfo's Panzerwels in German (Deutsch)
Corydoras adolfoi in Catalan (Català)
Rusomonninen in Finnish (suomen kieli)
阿道夫兵鯰 in Mandarin Chinese
阿道夫兵鯰 in Unknown
阿道夫兵鲶 in Mandarin Chinese
阿道夫兵鲶 in Unknown

Custom Search