White-cheeked shark
The blackspot shark, Carcharhinus sealei, is a requiem shark of the family Carcharhinidae, found in the Indo-West Pacific oceans between latitudes 24° N and 30° S, from the surface to 40 m.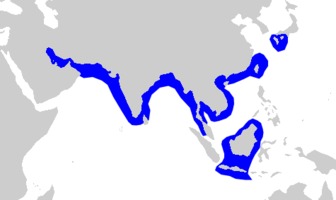 Picture of the White-cheeked shark has been licensed under a
GFDL
Original source
: Compagno, Leonard; Dando, Marc & Fowler, Sarah (2005). Sharks of the World. Collins Field Guides. ISBN 0-00-713610-2.
Author
: Chris_huh Permission (
Permission
: GNU Free Documentation License
Nothing known about the White-cheeked shark
Custom Search