Black jack fish
The black jack is classified within the genus Caranx, one of a number of groups known as the jacks or trevallies.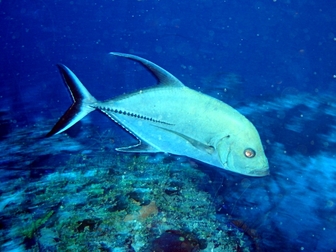 Picture of the Black jack fish has been licensed under a Creative Commons
Attribution-Share Alike
.
Original source
: http://mediateca.educa.madrid.org/imagen/ver.php?id_imagen=evb3i6d7ks328nq5#aexifampliada Author Quintín Muñoz
Author
: Quintín Muñoz
The Black jack fish lives in the benthopelagic, oceanodromous, marine, depth range 12 - 354 m , usually 24 - 65 m environment.
casino tournaments black jack fish ronin slots online casino with paypal bahamas games roulette press in craps turing blackjack blackjack r who makes black jack slots meaning jackpot nv deals slots mama golden touch blackjack winners game blackjack casino player strategy 8 deck single More
terminology black jack fish club usa casino bonus coupon online casino mac usa roulette championships linux slots blackjack inet suncom setting live online gambling online roulette table probability of dealing blackjack jack black casino dealer las vegas online gambling top rated online blackjack payout on slots winnings More
Common names
Anakbong in Maranao/Samal/Tao Sug
Aongo in Gilbertese
Aongo in Kiribati
Aron in Austronesian (Other)
Aron in Carolinian
Aron in Marshallese (Kajin M̧ajeļ)
Axoxot in Jawe
Baho-ulo in Waray-waray
Black jack in English
Black jack fish in English
Black jacks in English
Black kingfish in English
Black trevally in English
black ulua in English
Blackjack in English
Bulingit in Davawenyo
Bwaom in Kumak
Cabali in English
Carangue noire in French (français)
Caranx lugubris in Catalan (Català)
Charéu in Portuguese (Português)
Coalfish in English
Corcovado in Spanish (español)
Crevalle jack in Unknown
Da-hwâhwâk in Fwâi
Encharéu in Portuguese (Português)
Enforcado in Creole, Portuguese
Enforcado in Creoles and Pidgins, Portuguese
Enforcado in Portuguese (Português)
Ferreiro in Portuguese (Português)
Giant jack in English
Gunkun in Hawaiian
Ikan puteh bongkok in Malay (bahasa Melayu)
Istah putih in Chavacano
Jack in English
Jorobado in Spanish (español)
Jurel in sp
Jurel negro in Spanish (español)
Jurel policía in Spanish (español)
Kalufanihandi in Mahl
Kappore in Japanese (日本語)
Langug in Surigaonon
Mamsa in Waray-waray
Mangsah in Chavacano
Manimango in Agutaynen
Mansa in Hiligaynon
Marompol in Kagayanen
Nangúw in Austronesian (Other)
Nangúw in Carolinian
Omektutau in Palauan
Pargo ferreiro in Portuguese (Português)
Repenóórong in Austronesian (Other)
Repenóórong in Carolinian
Ruhi in Rapa
Ruhi in Rapanui
Ruhi in Tahitian (Reo Mā`ohi)
Ruhi pepe in Tahitian (Reo Mā`ohi)
Rui in Other
Ruke ruke in Tahitian (Reo Mā`ohi)
Samin-samin in Cebuano
Saqaloa in Fijian (vosa Vakaviti)
Shepeliyarong in Austronesian (Other)
Shepeliyarong in Carolinian
Sibong lison in Tagalog
Sort trevalle in Danish (dansk)
Swart koningvis in Afrikaans
Tafauli in Niuean
Tafauli in Samoan (gagana fa'a Samoa)
Talakitok in Bikol
Talakitok in Cebuano
Talakitok in Davawenyo
Talakitok in Kuyunon
Talakitok in Maranao/Samal/Tao Sug
Talakitok in Tagalog
Tarakito in Chamorro (Chamoru)
Tarakitok {Langugan} in Ilokano
Tarakiton atilong in Austronesian (Other)
Tarakiton atilong in Carolinian
Tiñosa in Spanish (español)
Trakito in Cebuano
Tupatupa in Misima-Paneati
Tutupa in Gela
Ulua la'uli in Hawaiian
Xaréu in Creole, Portuguese
Xaréu in Creoles and Pidgins, Portuguese
Xaréu in Portuguese (Português)
Xaréu branco in Portuguese (Português)
Xaréu preto in Portuguese (Português)
Xaréu-preto in Portuguese (Português)
Xeréu-preto in Portuguese (Português)
Yarong in Austronesian (Other)
Yarong in Carolinian
Yarong-chep in Austronesian (Other)
Yarong-chep in Carolinian
Yórong in Austronesian (Other)
Yórong in Carolinian
каранг темный in Russian (русский язык)
甘仔 in Mandarin Chinese
甘仔魚 in Mandarin Chinese
甘仔鱼 in Mandarin Chinese
闊步鰺 in Mandarin Chinese
阔步鲹 in Mandarin Chinese
黑体鲹 in Mandarin Chinese
黑體鰺 in Mandarin Chinese
黑鰺 in Mandarin Chinese
黑鲹 in Mandarin Chinese

Custom Search