Acantopsis dialuzona
Acantopsis dialuzona is a loach living in freshwater in Southeast Asia.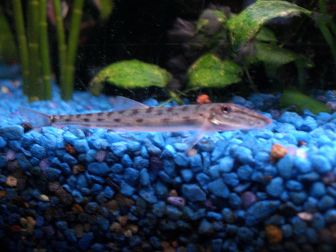 Picture of the Acantopsis dialuzona has been licensed under a Creative Commons
Attribution-Share Alike
.
Original source
: Transferred from de.wikipedia; transferred to Commons by User:Soulkeeper using
Author
: Drachenschwertträger36 Original uploader was
The Acantopsis dialuzona lives in the demersal, freshwater, pH range: 6.0 - 6.5, dH range: 10 environment.
Acantopsis dialuzona is a loach living in freshwater in Southeast Asia. It inhabits rivers, and grows to a length of 25 cm. More
* Acantopsis dialuzona Acantopsis dialuzona Male Acantopsis dialuzona Photographer: Igor Sheremetyev Date Taken: October 30, 2004 Copyright: (c) 2004 Igor Sheremetyev ZipcodeZoo Photo ID: 29702 * Acantopsis More
Acantopsis dialuzona is a loach living in freshwater in Southeast Asia. ... Acantopsis dialuzona - FishBase. This fish-related article is a stub. ... en.wikipedia.org 2 Acantopsis Dialuzona Acantopsis dialuzona, 11. List of Freshwater Fishes for Cambodia ... More
Common names
Pferdekopfschmerle in German (Deutsch)
Pistekärsänuoliainen in Finnish (suomen kieli)
Rüsselschmerle in German (Deutsch)
Sekavec batávský in Czech (česky)
Trey ruschék in Khmer (ភាសាខ្មែរ)
Trey ruschék in Unknown
蒼帶小刺眼鰍 in Mandarin Chinese
蒼帶小刺眼鰍 in Unknown

Custom Search