Sakalava Rail
Its natural habitats are rivers, swamps, freshwater lakes, and freshwater marshes. It is threatened by habitat loss.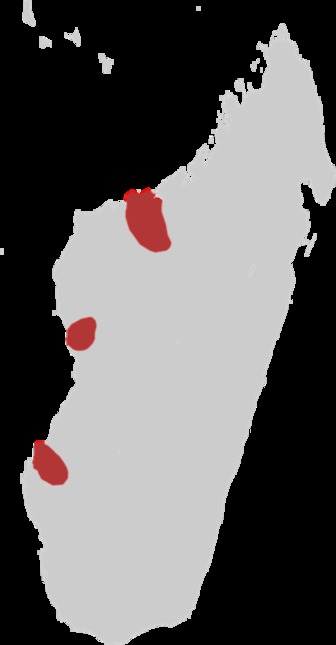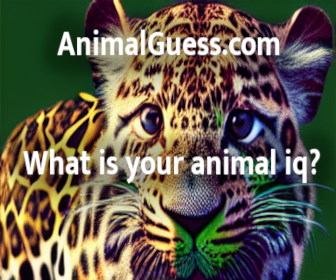 Picture of the Sakalava Rail has been licensed under a
GFDL
Original source
: Nrg800
Author
: Nrg800
Permission
: GNU Free Documentation License
The Sakalava Rail is classified as Endangered (EN), considered to be facing a very high risk of extinction in the wild.

The Sakalava Rail (Amaurornis olivieri) is a species of bird in the Rallidae family. It is endemic to Madagascar. Its natural habitats are rivers, swamps, freshwater lakes, and freshwater marshes. It is threatened by habitat loss. References - * BirdLife International 2004. Amaurornis olivieri. 2006 IUCN Red List of Threatened Species. Downloaded on 24 July 2007. More
* 3 1 2 3 84 Sakalava Rail (Amaurornis olivieri) * 5 5 8 85 Black-tailed Crake (Amaurornis bicolor) * 8 2 6 8 86 Little Crake (Porzana parva) * 19 1 5 13 8 87 Baillon's Crake (Porzana pusilla) * 11 3 8 8 88 Spotted Crake (Porzana porzana) * 11 6 5 8 89 Australian Crake (Porzana fluminea) * 10 3 7 8 90 Sora (Porzana carolina) More
Sakalava Rail (Amaurornis olivieri) = French: Râle d'Olivier German: Malegassensumpfhuhn Spanish: Polluela Negra Malgache Other common names: Olivier's Crake Taxonomy: Porzana Olivieri Grandidier and Berlioz, 1929, Antsalova, Province of Maintirano, west Madagascar. Although sometimes placed in Porzana, has close affinities with A. flavirostris, with which forms superspecies. Monotypic. Distribution: WC Madagascar. More
habitat and status of 'Endangered' Sakalava Rail of Madagascar MARC RABENANDRASANA, SAMA ZEFANIA, PETER LONG, SAM THE SEING, MARIE CLÉMENTINE VIRGINIE, MIHAJA RANDRIANARISOA, ROGER SAFFORD and TAMA´S SZÉKELY (2009). Bird Conservation International, Volume 19, Issue 01, March 2009 pp 23-32 http://journals.cambridge. More
Sakalava Rail, Madagascar Sacred Ibis and Madagascar Pond Heron. The wetlands are also one of the last refuges for Madagascar Fish Eagle, a Critically Endangered bird of prey with a population of just 220 birds. In 1999 the wetland was declared an Important Bird Area (IBA) by BirdLife International, on account of the diverse array of threatened birds found there. More
Sakalava rail (Amaurornis olivieri) = - French: Râle D'Olivier Kingdom Animalia Phylum Chordata Class Aves Order Gruiformes Family Rallidae Genus Amaurornis (1) Size Length: 19 cm (2) More
Sakalava rail (Amaurornis olivieri) = Species information - * Facts & Status * Description * Range & Habitat * Biology * Threats & Conservation * Find out more * Glossary & References * All * More
* Sakalava Rail, Amaurornis olivieri * Black-tailed Crake, Amaurornis bicolor * Talaud Bush-hen, Amaurornis magnirostris * Genus †Mundia (Ascension Island Rail) (extinct; formerly included in Atlantisia) * Ascension Island Rail, Mundia elpenor (extinct) * Genus Porzana (crakes; 13 living species) (4-5 recently extinct) * Genus Aenigmatolimnas (Striped Crake) More
Sakalava Rail The Sakalava Rail (Amaurornis olivieri) is a species of bird in the Rallidae family. It is endemic to Madagascar.Its natural habitats are rivers, swamps, freshwater lakes, and freshwater marshes. It is threatened by habitat loss. See more at Wikipedia.org... More
Sakalava rail Amauornis olivieri Madagascar plover Charadrius thoracicus Paradise flycatcher Tersiphone mutata Comb duck Sarkidiornis melanotos More
Sakalava Rail Amaurornis olivieri 2009 IUCN Red List Category (as evaluated by BirdLife International - the official Red List Authority for birds for IUCN): Endangered Justification This species is listed as Endangered because the total population is likely to be very small and is severely fragmented. It is severely threatened by the widespread and rapid degradation and destruction of wetlands in Madagascar. More
Sakalava Rail Amaurornis olivieri at Lake Bemamba, on 21 September 1999. Sakalava Rail is Critically Endangered and is known from only three wetland areas in lowland western Madagascar. It has suffered greatly from trapping and habitat loss and since 1962 had been recorded only once, at Lake Bemamba in May 1995. The species is extremely shy and difficult to observe, perhaps as a result of persecution. More
Sakalava Rail Sighted in Madagascar Wetlands = February 11, 2004 A survey team recently recorded the Critically Endangered Sakalava rail (Amaurornis olivieri), one of Madagascar's rarely seen birds, during a capacity-building project that included targeted surveys at high priority Important Bird Areas (IBAs). More
Sakalava Rail © Pete Morris / Birdquest As part of a conservation effort, one needs to understand the dynamics of the species (and/or habitats) that we are conserving i.e. their distribution, population size, and long-term population vulnerability. The major objective of our study is to address these issues using advanced conservation science and methodologies using four endangered waterbirds as model organisms. More
* Sakalava Rail More
Sakalava Rail Sighted in Madagascar Wetlands In Focus: Stabilizing Fish Eagle Population in Madagascar Developing Legal Tools for Conservation Send newsletter to a friend Local Leaders Declare New National Park in Sumatra The governor of North Sumatra and the district head or bupati in the Mandailing District recently declared a new national park in Northern Sumatra, making way for what local officials and communities hope will be a declaration at the national level More
Sakalava Rail Sighted in Madagascar Wetlands. In Focus: Stabilizing Fish EaglePopulation in Madagascar. Developing Legal Tools for Conservation "http://www.maildogmanager.com/page.html?p=0000015Fu8vs0+70EhN2OT9XFHhYN1Vz4Qpw=" MADAGASCAR - Vintage Old Antique Postcard Postcards ...madagascar-ethnic137116 - Type de Femme et de Coiffure Sakalava ...madagascar-majunga137434 - Le Temple Sakalava, Réunion des Fidèles de Tromba "http://www.postcardman.net/madagascar_majunga.html" People of Madagascar have origins in Borneo, Africa An ethnic Sakalava boy near the Manambolo River in western Madagascar. More
endangered Sakalava Rail, a bird only known from this region and seen by fewer than 10 living ornithologists! BirdLife International is determined to demonstrate to the local Sakalava people the benefits that the preservation of these wonderful wetlands and their unique natural history will bring through wildlife tourism. To assist, Naturetrek first donated More
Protection of Sakalava Rail Key Breeding Habitat with Community Groups, and Taxonomic Study of Bemaraha Wood Rail. Forest grey fronted wood rail. Sakalava rail pair. More
The Sakalava Rail is a critically endangered bird that lives in Madagascar ~ an Island that is located close to South Africa. This craft was developed to bring an awareness to a bird little known. Use the opportunities this craft presents to explore endangered species within a conservation, islands topic or as a Preschool focus activity. More
Sakalava Rail Extension (5 days) = For those of you who have still just not had enough, we have added a chance to see one of the most localized birds of them all, the virtually unknown Sakalava Rail. Day 1: Mahajunga to Mitsinjo. From Mahajunga we head to the village of Mitsinjo, where we will be well positioned for the assault on Lac Kinkony, the best and most accessible site for the enigmatic and localized Sakalava Rail. More
have lead to the re-discovery of Sakalava Rail in the north western wetlands of Madagascar. This near mythical species and rather good looking rallid is surprisingly neither shy nor reclusive, on the contrary it appears to be confident, conspicuous and well accustomed to human presence due to a non persecutory co-existence with lake fishermen. This makes it a very "gettable" target species, if anyone is willing to invest the time and effort involved in getting to the right areas. More