Dark-billed Cuckoo
It is found in Argentina, Bolivia, Brazil, Colombia, Ecuador, French Guiana, Guyana, Paraguay, Peru, Suriname, Trinidad and Tobago, Uruguay and Venezuela. It has occurred as a vagrant in northern Chile, the Falkland Islands and Grenada.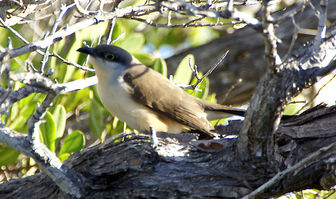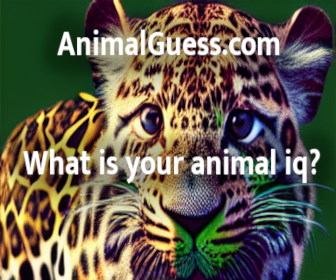 Picture of the Dark-billed Cuckoo has been licensed under a Creative Commons
Attribution-Share Alike
.
Author
: taken by Putney mark
The Dark-billed Cuckoo is classified as Least Concern. Does not qualify for a more at risk category. Widespread and abundant taxa are included in this category.

The Dark-billed Cuckoo (Coccyzus melacoryphus) is a species of bird in the Cuculidae family, the cuckoos. It is found in Argentina, Bolivia, Brazil, Colombia, Ecuador, French Guiana, Guyana, Paraguay, Peru, Suriname, Trinidad and Tobago, Uruguay and Venezuela. It has occurred as a vagrant in northern Chile, the Falkland Islands and Grenada. Its natural habitats are subtropical or tropical dry forests, subtropical or tropical moist lowland forests, and heavily degraded former forest. More
The Dark-billed Cuckoo is distinguished from other cuckoos by its dark beak, the black mask through its eye and its tuffy under parts. The Dark-billed Cuckoo is found in a variety of habitats from forest edges to riverside thickets. It is a slender, medium sized bird measuring around 26-30 centimetres (10-12 inches) long. The Dark-billed Cuckoo has a wing-span of approximately 38 - 43 centimetres (15-17 inches), and they weigh 55 - 65 grams (1.94 - 2.29 ounces). More
The Dark-billed Cuckoo is relatively common in disturbed Caatinga, also close to human habitations. This song was recorded in an area with Caatinga regrowth in various stages, between 3 and 20 years old, close to a water reservoir. See fig. 2 for details of section "A" and fig. 3 for details of section "B". Dark-billed Cuckoo (Coccyzus melacoryphus) Recorded 13/05/2008 in Reserva Ecol More
Dark-billed Cuckoo, Rio State, Brazil, REGUA March 2009 © Lee Dingain For the latest sightings at REGUA click here. Photo by REGUA guide Adilei Carvalho da Cunha. More