African Olive Pigeon
This is a species of cool, moist forest canopies above 1,400 m altitude, although it occurs locally as low as 700 m. It will use mountain fynbos, second growth and clearings, and feed on agricultural land when not persecuted.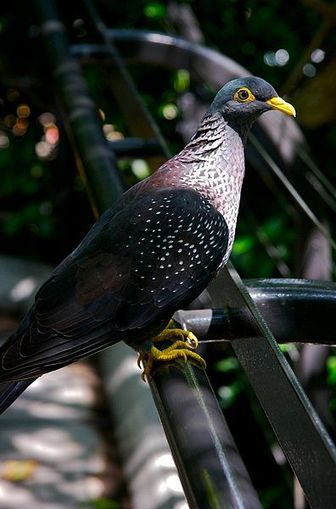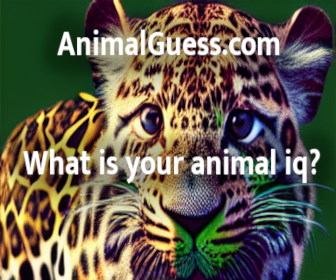 Picture of the African Olive Pigeon has been licensed under a Creative Commons
Attribution
.
Original source
: Flickr
Author
: Matthew HinePermission(Reusing this file)This image, which was originally posted to Flickr.com, was uploaded to Commons using Flickr upload bot on 18:59, 18 March 2008 (UTC) by Ltshears (talk). On that date it was licensed under the license below.This file is licensed under the Creative Commons Attribution 2.0 Generic license.You are free:to share – to copy, distribute and transmit the work
The African Olive Pigeon is classified as Least Concern. Does not qualify for a more at risk category. Widespread and abundant taxa are included in this category.

The African olive pigeon is found mainly in South Africa, with a small population on the border between Mozambique and Zimbabwe. It lives mainly in indigenous forests, as well as suburban gardens and parks, where it can be found in fruit trees or bushes, its main source of food. The female builds the nest, with the male collecting the material, and putting it on the female's back, who then puts it underneath her body. More
African Olive Pigeon, African Olive-Pigeon, Olive Pigeon, Rameron Pigeon Common Names in Finnish: Oliivikyyhky Common Names in French: Pigeon Rameron Common Names in German: Oliventaube Description - Family Columbidae Stout-bodied birds with short necks and short slender bills with a fleshy cere. More
The African Olive Pigeon is a dark purplish-brown, shading to dark grey on the wings and belly. The wing coverts are tipped with white spots and there are also with white spots and flecks on the breast and belly. The top of the head is a pale, silvery-grey. The tail is uniformly dark, without any barring. The bill, cere, eye ring, legs and feet are all bright yellow - the yellow feet often visible over great distances in flight. More
The African olive pigeon is not a threatened species. Zoos keep it primarily for educational reasons, e.g. in the context of mixed African montane forest exhibits. It is, however, only rarely kept by zoos. How this animal should be kept Rameron pigeons should be kept in pairs or small colonies. For a pair an aviary with a minimum surface of 3 m² and a height of 2 m is required. More