Trudeau's Tern
The Snowy-crowned Tern or Trudeau's Tern is a species of tern in the Sternidae family. It is found in Argentina, south-east Brazil, Chile, Paraguay and Uruguay. It has occurred as a vagrant in the Falkland Islands. Its natural habitats are swamps, shallow seas, and intertidal marshes.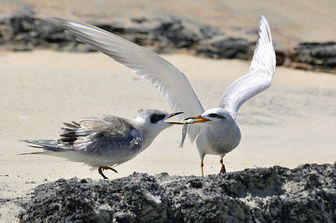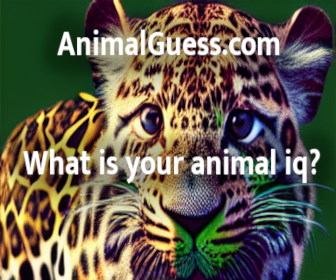 Picture of the Trudeau's Tern has been licensed under a Creative Commons
Attribution-Share Alike
.
Original source
: Trinta-réis-de-coroa-branca (Sterna trudeaui) - Filhotão e adultoUploaded by Snowmanradio
Author
: Cláudio Dias Timm from Rio Grande do SulCamera location
The Trudeau's Tern is classified as Least Concern. Does not qualify for a more at risk category. Widespread and abundant taxa are included in this category.

The Snowy-crowned Tern or Trudeau's Tern (Sterna trudeaui) is a species of tern in the Sternidae family. It is found in Argentina, south-east Brazil, Chile, Paraguay and Uruguay. It has occurred as a vagrant in the Falkland Islands. Its natural habitats are swamps, shallow seas, and intertidal marshes. References - * BirdLife International 2004. Sterna trudeaui. 2006 IUCN Red List of Threatened Species. Downloaded on 24 July 2007. More
forsteri Trudeau's Tern Sterna trudeaui Common Tern Sterna hirundo Roseate Tern Sterna dougallii White-fronted Tern Sterna striata Black-naped Tern Sterna sumatrana South American Tern Sterna hirundinacea Antarctic Tern Sterna vittata Kerguelen Tern Sterna virgata Arctic Tern Sterna paradisaea River Tern Sterna aurantia Black-bellied Tern Sterna acuticauda (possibly Chlidonias) White-cheeked Tern Sterna repressa (possibly Chlidonias) terpene - Structure and biosynthesis, Types termite - Appearance and morphology Citing this material - More