Dolphin Gull
The Dolphin Gull , sometimes erroneously called the Red-billed Gull , is a gull native to southern Chile and Argentina, and the Falkland Islands. It is a coastal bird inhabiting rocky, muddy and sandy shores and is often found around seabird colonies. They have grayish feathers, and the feathers on their wings are a darker shade. They lay 2 to 3 eggs in December. Dolphin Gulls eat many things from mussels to carrion.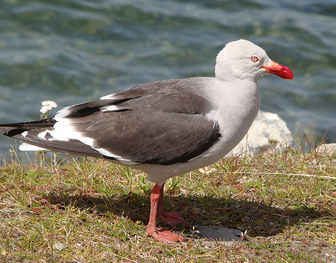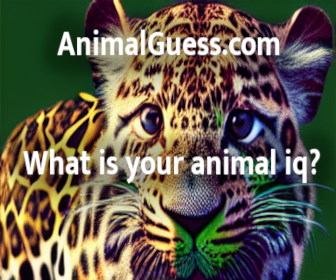 Picture of the Dolphin Gull has been licensed under a Creative Commons
Attribution
.
Original source
: originally posted to Flickr as Gaivota cinza (Leucophaeus scoresbii)
Author
: Cláudio Dias TimmPermission(Reusing this file)This image, which was originally posted to Flickr.com, was uploaded to Commons using Flickr upload bot on 08:35, 10 February 2009 (UTC) by Commons Shaped Box (talk). On that date it was licensed under the license below.This file is licensed under the Creative Commons Attribution 2.0 Generic license.You are free:to share – to copy, distribute and transmit the work
The Dolphin Gull is classified as Least Concern. Does not qualify for a more at risk category. Widespread and abundant taxa are included in this category.

Dolphin Gulls eat many things from mussels to carrion. The scientific name commemorates the English explorer William Scoresby. Immature References - * BirdLife International (2004). Larus scoresbii. 2006. IUCN Red List of Threatened Species. IUCN 2006. www.iucnredlist.org. Retrieved on 10 February 2007. More
* Dolphin Gull on land Ushuaia, Tierra del Fuego, Argentina (Monotypic species) Bill Benish 14 January 2008 1 year ago 4 * Two adults in breeding plumage standing on a fence Stanley (Puerto Argentino), East Falkland Island, Falkland (Malvinas) Islands (Monotypic species) Laurent Demongin 29 August 2008 1 year ago 4 * An adult in More
Dolphin Gull Heermann's Gull Black-tailed Gull American Herring Gull Ivory Gull Ross's Gull Western Gull Iceland Gull Glaucous Gull Little Gull Sabine's Gull Skimmer Lesser Black-backed Gull Galápagos Islands Bird Saunders' Gull Olrog's Gull Grey Gull Hybridisation in gulls Hartlaub's Gull John Alcock (behavioral ecologist) Brown-hooded Gull Andean Gull Yellow-footed Gull Belcher's Gull Black-billed Gull Red-billed Gull Red-legged Kittiwake East Siberian Gull Relict Gull External Searches: * Wikipedia * YouTube Video More
Dolphin Gull, Falkland IslandsDolphin Gull, Puerto Natales, Chile Dolphin Gull, Falkland IslandsDolphin Gull, Falkland Islands Dolphin Gull, Falkland IslandsDolphin Gull, Puerto Natales, Chile Dolphin Gull, Falkland IslandsDolphin Gull, Falkland Islands Dolphin Gull, Falkland IslandsDolphin Gull, Falkland Islands Dolphin Gull, Falkland IslandsDolphin Gull, Falkland Islands Dolphin Gull, Falkland IslandsDolphin Gull, Falkland Islands Dolphin Gull, Falkland Islands Home Page Back to Bird Gallery Index More
Dolphin Gulls feed and scavenge on variety of food, from mussels to carrion. They are often seen harassing penguin colonies, but in fact do little harm since they mostly take discarded scraps and excreta. The world population is very small with the majority being in the Falklands. More
Dolphin Gulls eat many things from mussels to carrion. The scientific name commemorates the English explorer William Scoresby. Immature - ABOUT ME More
Dolphin Gull, two of the three breeding gulls in the Falkland Islands. Below are images of both species at different ages. More
Gaviota austral / Dolphin gull Adult Dolphin Gulls at Ushuaia Dolphin Gull 122907 - 007 Dolphin Gull -Leucophaeus scoresbii Juvenile Glaucous gull feeding on dolphin Locations for recordings with GPS coordinates page 1 Dolphin Gull call Leucophaeus scoresbii (0:05) Jacob Socolar XC43009 16-01-2010, Chile Dolphin Gull call Leucophaeus scoresbii (0:03) Jacob Socolar XC43010 16-01-2010, Chile More