African Yellow White-eye
It is found in Angola, Benin, Botswana, Burkina Faso, Burundi, Cameroon, Central African Republic, Chad, Comoros, Democratic Republic of the Congo, Ivory Coast, Equatorial Guinea, Eritrea, Ethiopia, Gabon, Gambia, Ghana, Guinea, Guinea-Bissau, Kenya, Liberia, Malawi, Mali, Mauritania, Mozambique, Namibia, Niger, Nigeria, Rwanda, Senegal, Sierra Leone, South Africa, Sudan, Tanzania, Togo, Uganda, Zambia, and Zimbabwe.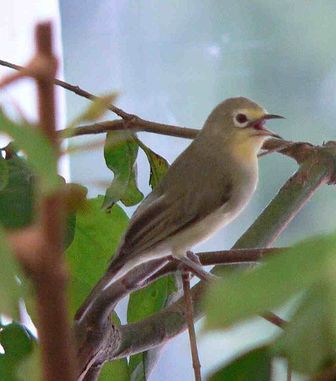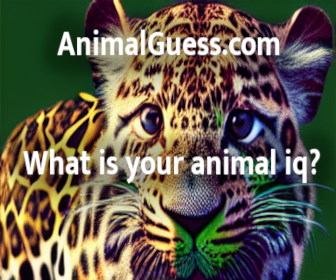 Picture of the African Yellow White-eye has been licensed under a
GFDL
Original source
: BS Thurner Hof
Author
: BS Thurner Hof
Permission
: GNU Free Documentation License
The African Yellow White-eye is classified as Least Concern. Does not qualify for a more at risk category. Widespread and abundant taxa are included in this category.

The African Yellow White-eye (Zosterops senegalensis) is a species of bird in the Zosteropidae family. The taxa stenocricotus from Central Africa and kirki from the Comoros, by most authorities considered subspecies of the African Yellow White-eye, are occasionally considered separate species, the Cameroon Green White-eye (Zosterops stenocricotus) and Kirk's White-eye (Zosterops kirki). More
Distribution of African yellow white-eye in southern Africa, based on statistical smoothing of the records from first SA Bird Atlas Project (© Animal Demography unit, University of Cape Town; smoothing by Birgit Erni and Francesca Little). Colours range from dark blue (most common) through to yellow (least common). See here for the latest distribution from the SABAP2. Food It mainly eats insects, doing most of its foraging in the tree canopy, gleaning prey from leaves and branches. More
African Yellow White-eye Zosterops senegalensis = * Home Expand Log in Menu item Register Menu item Log out Menu item Change login details Menu item Why register? Expand UK & Ireland Menu item Birding sites More
African Yellow White-eye Zosterops senegalensis 2009 IUCN Red List Category (as evaluated by BirdLife International - the official Red List Authority for birds for IUCN): Least Concern Justification This species has an extremely large range, and hence does not approach the thresholds for Vulnerable under the range size criterion (Extent of Occurrence 30% decline over ten years or three generations). More
Stamps showing African Yellow White-eye Zosterops senegalensis African Yellow White-eye Zosterops senegalensis Distribution map for African Yellow White-eye, range 194.016 African Yellow White-eye IOC v2.4: 7905 Links will open countrypage in new window - Sierra Leone 04.01. More
African Yellow White-eye Zosterops senegalensis = Bona Manzi, KwaZulu-Natal, South Africa - Date unknown More
African Yellow White-eye Zosterops senegalensis = Described by: Bonaparte (1850) Alternate common name(s): Yellow White-eye Old scientific name(s): None known by website authors Photographs Bona Manzi, KwaZulu-Natal, South Africa - Date unknown More
African Yellow White-eye - Zosterops senegalensis Zostérops jaune = Zostérops jaune Gallery : © Thierry Helsens Order : Passériformes Family : Zosteropidae Species : African Yellow White-eye Reference: thhe61131 Other pictures Date taken : 2008 Dec Geographic data Country : Mali (ml) Region : District de Bamako Place : Bamako Latitude : 12° 39' 0'' North More
The upper image of an African yellow white-eye in a mixed flock was made in Tarangire in November 2008, courtesy of Henrik Kisbye. The middle three images were made in the Ndundulu Forest (Udzungwa Mountains) in June 2007, courtesy of Dr. Louis A. Hansen. The pair was photographed in Bukoba in August 2006. Roll your cursor over the pair to see a second image of them. More
page 821 also a picture of the African Yellow White-eye on page 977. The African Yellow White-eye belongs to the family of birds classified as Zosteropidae. In the previous edition of Roberts (ie 6th edition) the African Yellow White-eye was called the Yellow White-eye The map of the Kruger you see on this page shows the areas (coloured orange) where this bird has been identified. More