Turquoise Tanager
It occurs in forest, woodland and cultivation. The bulky cup nest is built in a tree or shrub, and the female incubates three brown-blotched grey-green eggs.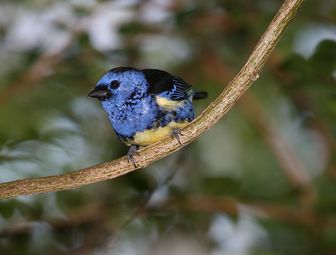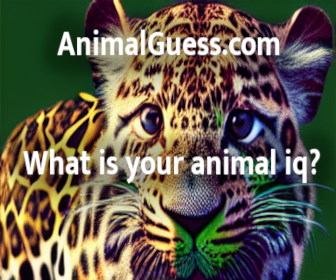 Picture of the Turquoise Tanager has been licensed under a Creative Commons
Attribution
.
Original source
: originally posted to Flickr as 20091203_60
Author
: Sandysphotos2009Permission(Reusing this file)This image, which was originally posted to Flickr.com, was uploaded to Commons using Flickr upload bot on 16:12, 29 December 2009 (UTC) by Snowmanradio (talk). On that date it was licensed under the license below.This file is licensed under the Creative Commons Attribution 2.0 Generic license.You are free:to share – to copy, distribute and transmit the work
The Turquoise Tanager is classified as Least Concern. Does not qualify for a more at risk category. Widespread and abundant taxa are included in this category.

The Turquoise Tanager, Tangara mexicana, is a medium-sized passerine bird. This tanager is a resident bird from Trinidad, Colombia and Venezuela south to Bolivia and much of Brazil (despite its scientific name, it is not found in Mexico). It is restricted to areas with humid forest, with its primary distribution being the Amazon, while a disjunct population occurs in the Atlantic Forest of eastern Brazil. The latter population is sometimes considered a separate species, the White-bellied Tanager, Tangara brasiliensis. More
The Turquoise Tanager (Tangara mexicana) is a medium-sized passerine bird - 14cm long and weighing about 20g. They are long-tailed and with a dark stout pointed bill. The adult is mainly dark blue, with a turquoise shoulder patch and yellow lower underparts. The Trinidadian race, T. m. vieiloti, has a darker blue head and breas,t and more vividly yellow underparts than the mainland forms. These are social birds usually found in groups. More
Turquoise Tanager determination Similar species Thraupidae Bay-headed Tanager | Black-faced Dacnis | Black-faced Tanager | Blue Dacnis | Blue-backed Tanager | Blue-grey Tanager | Blue-Hooded Euphonia | Burnished-buff Tanager | Dotted Tanager | Finsch Euphonia | Flame-crested Tanager | Fulvous Shrike-tanager | Fulvous-crested Tanager | Golden-sided Euphonia | Green Honeycreeper | Grey-headed Tanager | Guira Tanager | Hepatic Tanager | Hooded More
The Turquoise Tanager, Tangara mexicana, is a medium-sized passerine bird. More
The Turquoise Tanager More
Turquoise Tanagers are common in Ecuador and Opal-rumped Tanagers are uncommon in northern South America but may be overlooked as they are fairly common around Surumoni Crane in southern Venezuela (Birds of N. South America, Restall) f/6.3, iso 800, exp comp plus 2.0, 1/800. Uploaded Apr 17, 2007 | Flickr URL Tags for this photoSacha Lodge Ecuador Turquoise Tanager Tangara mexicana Tangara mexicana boliviana 0 comments have been posted about this photo To comment, visit Flickr's page for this photo. More
The Turquoise Tanager's song is a fast squeaky chatter tic-tic-tic-tic-tic. References * BirdLife International (2004). Tangara mexicana. 2006 IUCN Red List of Threatened Species. IUCN 2006. Retrieved on 12 May 2006. Database entry includes justification for why this species is of least concern * Birds of Venezuela by Hilty, ISBN 0-7136-6418-5 * ffrench, Richard (1991). More
The Turquoise Tanager, Tangara mexicana, is a medium-sized passerine bird. This tanager is a resident breeder from Trinidad, Colombia and Venezuela south to Bolivia and much of Brazil. Besides residing in the Guianas of northern South America, it is a resident of the Amazon Basin and the adjacent Tocantins-Araguaia River drainage of northeast Brazil. It occurs in forest, open woodland and cultivation. The bulky cup nest is built in a tree or shrub, and the female incubates three brown-blotched grey-green eggs. More
The Turquoise Tanager is a medium-sized passerine bird that occurs in northern and northeastern South America. It is a resident of the Amazon Basin as well as adjacent rivers. It is a social bird and is often found in small flocks. Physical Description The adult birds are around 5.5 inches long and weigh approximately 20 grams. They have long tails and dark stout bills. When fully grown, these tanagers are dark blue in color with yellow underparts. More
Turquoise Tanager print that page - * Associated categories Turquoisetanager2 The Turquoise Tanager , Tangara mexicana , is a medium-sized passerine bird . This tanager is a resident bird from Trinidad , Colombia and Venezuela south to Bolivia and much of Brazil (despite its scientific name, it is not found in Last Modification 2009/11/8 14:59:53http://en.wikipedia. More
Turquoise tanagerBirds in Suriname = - Turquoise tanager Tangara mexicana Tangara turquesa Turquoise tanager Tangara mexicana Cambada-de-chaves, Coleiro-de-bando Turquoise tanager Tangara mexicana Cambada-de-chaves, Coleiro-de-bando Turquoise tanager Tangara mexicana Photo of a Turquoise tanager made by Erik Toorman in Suriname in February 2009. And then two photos of a turquoise tanagers, made in 2009 by Leo Olmtak in Paramaribo.Long ago (1978) J.S. More