Green-backed Whistler
Its natural habitats are subtropical or tropical moist lowland forests and subtropical or tropical moist montanes.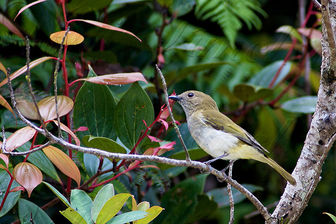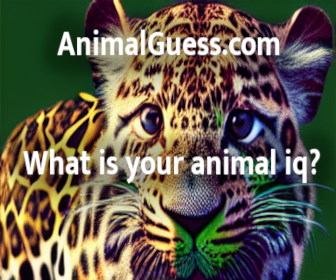 Picture of the Green-backed Whistler has been licensed under a
GFDL
Original source
: Llimchiu
Author
: Llimchiu
Permission
: GNU Free Documentation License
The Green-backed Whistler is classified as Least Concern. Does not qualify for a more at risk category. Widespread and abundant taxa are included in this category.

The Green-backed Whistler (Pachycephala albiventris) is a species of bird in the Pachycephalidae family. It is endemic to the Philippines. Its natural habitats are subtropical or tropical moist lowland forests and subtropical or tropical moist montanes. References - * BirdLife International 2004. Pachycephala albiventris. 2006 IUCN Red List of Threatened Species. Downloaded on 26 July 2007. Stub icon This songbird-related article is a stub. More
Green-backed Whistler Pachycephala albiventris albiventris Green-backed Whistler Photographer : More
Green-backed Whistler Pachycephala albiventris = Described by: Ogilvie-Grant (1894) Alternate common name(s): None known by website authors Old scientific name(s): None known by website authors Photographs No photographs are available for this species Range N. Philippines; (1) N. Luzon. (2) C. and s. Luzon. (3) Mindoro. More
Green-backed Whistler, Philippines, Mount Polis Feb 2009 © Brian R. More
Green-backed Whistler Pachycephala albiventris 2009 IUCN Red List Category (as evaluated by BirdLife International - the official Red List Authority for birds for IUCN): Least Concern Justification Although this species may have a restricted range, it is not believed to approach the thresholds for Vulnerable under the range size criterion (Extent of Occurrence 30% decline over ten years or three generations). More
* Green-backed Whistler, Pachycephala albiventris * White-vented Whistler, Pachycephala homeyeri * Island Whistler, Pachycephala phaionotus * Rusty Whistler, Pachycephala hyperythra * Brown-backed Whistler, Pachycephala modesta More
Green-backed Whistler Pachycephala albiventris White-vented Whistler Pachycephala homeyeri Island Whistler Pachycephala phaionota Rusty Whistler Pachycephala hyperythra Brown-backed Whistler Pachycephala modesta Yellow-bellied Whistler Pachycephala philippinensis Sulphur-vented Whistler Pachycephala sulfuriventer Bornean Whistler Pachycephala hypoxantha Vogelkop Whistler Pachycephala meyeri Grey Whistler Pachycephala simplex Fawn-breasted Whistler Pachycephala orpheus Sclater's Whistler Pachycephala soror Rusty-breasted Whistler Pachycephala fulvotincta Yellow-throated Whistler Pachycephala macrorhyncha Black-chinned Whistler Pachycephala mentalis More