Maroon Oriole
The Maroon Oriole is a species of bird in the Oriolidae family. It is found in Bangladesh, Bhutan, Cambodia, China, Pakistan, India, Laos, Myanmar, Nepal, Taiwan, Thailand, and Vietnam. Its natural habitat is subtropical or tropical moist lowland forests.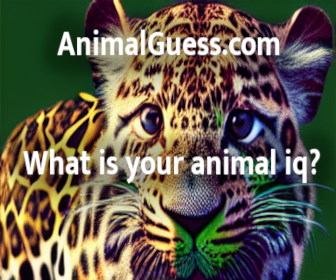 Picture of the Maroon Oriole has been licensed under a
GFDL
Original source
: Alnus
Author
: Alnus
Permission
: GNU Free Documentation License
The Maroon Oriole is classified as Least Concern. Does not qualify for a more at risk category. Widespread and abundant taxa are included in this category.

The Maroon Oriole (Oriolus traillii) is a species of bird in the Oriolidae family. It is found in Bangladesh, Bhutan, Cambodia, China, Pakistan, India, Laos, Myanmar, Nepal, Taiwan, Thailand, and Vietnam. Its natural habitat is subtropical or tropical moist lowland forests. References - * BirdLife International 2004. Oriolus traillii. 2006 IUCN Red List of Threatened Species. Downloaded on 26 July 2007. More
Aspects of the topic maroon oriole are discussed in the following places at Britannica. Assorted References * description (in oriole (bird)) ...to Central Asia and India. It is yellow, with dark eye marks and black wings. The African golden oriole (O. auratus) is similar. The maroon oriole (O. More
The Maroon oriole is approximately 25-28cm long and has a wing length of 15cm. Their head, neck, and wings are black while the rest of their plumage is scarlet red. Females have darker colored bodies than males and dark vertical spots on their chests; juveniles have lighter colored bodies than adults and brown vertical specks on their abdomens. Males and females collaborate closely together to share the work of incubating their eggs and caring for their young. More
The Maroon Oriole is a medium-sized (25 cm) bird, the male having a black hood and wings, a deep red body and tail and a yellowish iris. The bill and legs are gray. The female is similarly patterned but is dark gray on the back, and has a light grayish belly with heavy blackish streaks. The differences between the Taiwan and mainland subspecies are not obvious in the field. The Maroon Oriole feeds on wild figs, berries, insects and nectar. More
The Maroon Oriole is common in the Taiwan area. More
A rare male Maroon Oriole (Oriolus trailli ardens) photographed on Sunday 12 April 2009 in the Huben/Hushan forest. The beautiful red-listed Maroon Oriole is one of the endangered residents of the area that will be displaced by the Hushan Dam. The endemic subspecies of Maroon Oriole (Oriolus trailli ardens) is listed on the IUCN Red List as Endangered. The Taiwan endemic subspecies, race ardens, was discovered by Victorian naturalist Robert Swinhoe in 1862. More
Maroon Oriole (Oriolus traillii) is a local resident in Himalayan and north-east India. More
Maroon Oriole, Maroon Oriole photos, Maroon Oriole pictures = Maroon Oriole - photos, Oriolus traillii Maroon Oriole - photos, Oriolus traillii Bird photos, bird pictures, sounds of birds » Maroon Oriole Nature photography - pictures of animals, pictures of birds, pictures of butterflies, macro photography of insects, plant photos, pictures of mushrooms. The most beautiful and unique images of nature. More
A Maroon Oriole Rests on a Branch - Photographic Print = art frozenwinds. More
A Maroon Oriole Rests on ... 32.00 x 24.00 inches Photographic Print $79.99 bbb DescDetails Fruit and Baltimore Oriol... Wagguno 8.25 x 7.00 inches Print $7. More
Maroon Oriole Show machine tags (0) Hide machine tags (0) Additional Information AttributionNo Derivative Works Some rights reserved Anyone can see this photo * * Taken with a Canon EOS 400D Digital. More
Facts about maroon oriole: description, as discussed in oriole (bird): = ...to Central Asia and India. It is yellow, with dark eye marks and black wings. The African golden oriole (O. auratus) is similar. The maroon oriole (O. traillii) of the Himalayas to Indochina is one of the Asian species of oriole that have a glowing crimson colouring instead of the ordinary yellow one. Northern... More
A Maroon Oriole Rests on a Branch... 24" by 18" Photographic Print 3. A Maroon Oriole Rests on a Branch... 32" by 24" Photographic Print 4. A Maroon Oriole Rests on a Branch... 40" by 30" Photographic Print 5. "Baltimore Oriole, Orchard Oriole"... 11" by 14" Pre-Matted Print 6. "Baltimore Oriole, Orchard Oriole"... More
Maroon Oriole Oriolus traillii Maroon Oriole Oriolus traillii Maroon Oriole Oriolus traillii 156.011 Maroon Oriole IOC v2.4: 6247 Links will open countrypage in new window - Bhutan 19.04.1982 Birds MS - China (Taiwan) 25.11.1967 Taiwan birds - Vietnam, North 31.10. More