Dark-sided Flycatcher
It is 13 to 14 cm long. The upperparts are plain and dark grey-brown apart from a pale wingbar and pale edging to the tertial feathers. The breast and flanks have a variable amount of streaky dark grey-brown. This is unlike the similar Asian Brown Flycatcher which has rather plain pale underparts and the Grey-streaked Flycatcher which is white below with distinct grey streaks.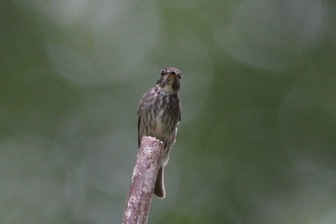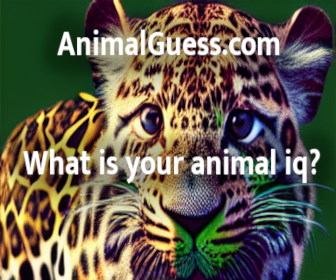 Picture of the Dark-sided Flycatcher has been licensed under a Creative Commons
Attribution-Share Alike
.
Original source
: Lip Kee
Author
: Lip Kee
The Dark-sided Flycatcher is classified as Least Concern. Does not qualify for a more at risk category. Widespread and abundant taxa are included in this category.

The Dark-sided Flycatcher (Muscicapa sibirica) is a small passerine bird belonging to the genus Muscicapa in the Old World flycatcher family Muscicapidae. It has a wide distribution in Asia with northern birds migrating south for the winter. It is also known as the Siberian Flycatcher or Sooty Flycatcher, the latter name is also used for the Sooty Flycatcher (M. infuscata) of Africa. More
The Dark-sided Flycatcher has a large range, estimated globally at 1,000,000 to 10,000,000 square kilometers. It is native to the nations of Asia as well as the United States and prefers forest or shrubland ecosystems. The global population of this bird has not been exactly determined, but it does not appear to meet population decline criteria that would necessitate inclusion on the IUCN Red List. The current evaluation status of the Dark-sided Flycatcher is Least Concern. More
● Foraging & Feeding: Dark-sided Flycatcher: Feeds mostly on insects. Perches on an open exposed tree branch perch, immobile and erect, until it spots prey; then flies out to catch it in flight and returns to its perch to eat. Sometimes flicks its wings while hunting. ● Breeding & nesting: Dark-sided Flycatcher: Four to five green eggs with red brown spots are laid in a cup nest made of lichen and lined with larch needles. More
common migratory bird than the Dark-sided Flycatchers at this location. Both of them seem to inhabit the same locality and trees each year. These two More
Dark-sided Flycatcher (Muscicapa sibirica) is a local resident in Himalayas and north-east India. More