Australasian Pipit
It was formerly lumped together with the Richard's, African, Mountain and Paddyfield Pipits in a single species: Richard's Pipit, Anthus novaeseelandiae. Some authors split the Australasian Pipit further into two species: Australian Pipit in Australia and New Guinea and New Zealand Pipit in New Zealand.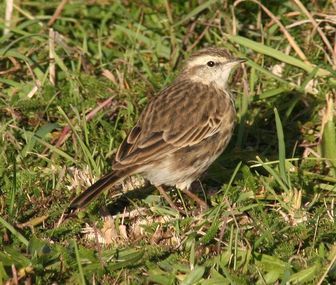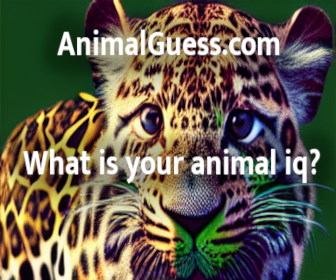 Picture of the Australasian Pipit has been licensed under a
GFDL
Original source
: Own work
Author
: Duncan Wright
Permission
: GNU Free Documentation License
The Australasian Pipit is classified as Least Concern. Does not qualify for a more at risk category. Widespread and abundant taxa are included in this category.

The Australasian Pipit (Anthus novaeseelandiae) is a fairly small passerine bird of open country in Australia, New Zealand and New Guinea. It belongs to the pipit genus Anthus in the family Motacillidae. It was formerly lumped together with the Richard's, African, Mountain and Paddyfield Pipits in a single species: Richard's Pipit, Anthus novaeseelandiae. More
The Australasian Pipits of New Zealand may represent a separate species from those found elsewhere The genus has more than forty species, making it the largest genus in terms of numbers in its family. The exact species limits of the genus are still a matter of some debate, with some checklists recognising only 34 species. More
Australasian PipitsThe birds' numbers have declined in parts of New Zealand due to the improvement of pastures, use of pesticides and predation by introduced species. Subspecies A number of subspecies are recognized: * Australian Pipit group * A. n. australis, A. n. bilbali & A. n. rogersi - mainland Australia * A. n. More
Australasian Pipit chicks in the nest * Richard's Pipit Anthus richardi * Paddyfield Pipit Anthus rufulus * African Pipit Anthus cinnamomeus * Australasian Pipit Anthus novaeseelandiae * Plain Pipit Anthus leucophrys * Sandy Pipit Anthus vaalensis * Long-clawed Pipit Anthus pallidiventris * Malindi Pipit Anthus melindae * Kimberley Pipit Anthus More
Australasian Pipit is found in the following countries: 1. Australia 2. Indonesia 3. New Zealand 4. Papua New Guinea Site Developed & Maintained by Shah Jahan & Sajna A Iqbal Design By FSquares COPYRIGHT (C) TheBirdsISaw.COM. ALL RIGHTS RESERVED. 2007. More
Australasian Pipit (Anthus novaeseelandiae) Filmed at Rush Creek, SE Qld April 1996 using Canon EX1 Hi8 7 Sigma 400mm lens. Australasian Pipit (Anthus novaeseelandiae) Filmed at Rush Creek, SE Qld April 1996 using Canon EX1 Hi8 7 Sigma 400mm lens.all » Australasian Pipit (Anthus novaeseelandiae) Filmed at Rush Creek, SE Qld April 1996 using Canon EX1 Hi8 7 Sigma 400mm lens.« Download video - iPod/PSPDownload is starting. Save file to your computer. More
| Australasian Pipit in English Use Babylon to translate to various languages Copyright © 1997-2007 Babylon. More
Australasian Pipit Anthus australis = * Home Expand Log in Menu item Register Menu item Log out Menu item Change login details Menu item Why register? Expand UK & Ireland Menu item Birding sites More
png Search for photos of Australasian Pipit in the BirdForum Gallery * View more images of this species on the ABID Retrieved from "http://www.birdforum.net/opus/Australasian_Pipit" Categories: Birds | Anthus Advertisement * This page was last modified 21:59, 13 July 2009. * This page has been accessed 2,057 times. More