Asian Paradise-Flycatcher
The Asian Paradise-flycatcher , also known as the Common Paradise-flycatcher, is a medium-sized passerine bird. It was previously classified with the Old World flycatcher family Muscicapidae, but the paradise-flycatchers and monarch flycatchers are now placed in the family Monarchidae, and most members of this family are found in Australasia and tropical southern Asia.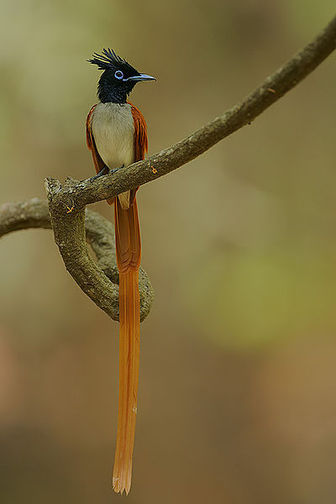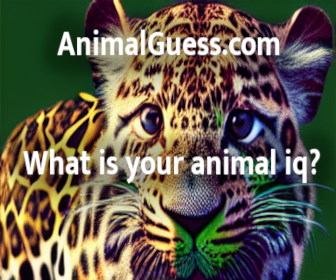 Picture of the Asian Paradise-Flycatcher has been licensed under a Creative Commons
Attribution-Share Alike
.
Original source
: Asian Paradise Flycatcher (Terpsiphone paradisi)Uploaded by Snowmanradio
Author
: Steve Garvie from Dunfermline, Fife, ScotlandCamera location
The Asian Paradise-Flycatcher is classified as Least Concern. Does not qualify for a more at risk category. Widespread and abundant taxa are included in this category.

Asian Paradise-flycatcher, most beautiful bird of Bangladesh - May 31, 2009 by Ariful Haque Bhuiyan Asian Paradise-flycatcher is a medium sized crested passerine bird. It's an uncommon resident and summer visitor of Bangladesh. It usually found in thick forests and other well-wooded habitats of Chittagong, Dhaka, Khulna, Rajshahi and Sylhet. Local name of the bird is Eshio Shah-bulbuli and also known as Dud-raj. Scientific or Latin name is Terpsiphone paradisi which means a sweet-voice of paradise. More
Asian Paradise-flycatcher has been reported to take insects and other arthropods from a perch, sallying forth to snatch them. It then returns to the same branch or a different one to enjoy its catch. The bird also indulges in twig-gleaning and foliage-gleaning, although less frequently. Occasionally, it descends to the forest floor to flush insects by fluttering its wings. The African Paradise-flycatcher (Terpsiphone viridis) has been observed using this fan-tail flushing (Coates et al. More
Asian Paradise-flycatcher was diving into the water to get wet and then flying back to the perch to preen. According to Coates et el. (2006), members of the Family Monarchidae (Monarch-Flycatchers) love to bathe during dry weather. They visit pools of water several times a day to bather as well as to drink. They plunge-dive several times into the water, each time to return to the perch to preen. More
The Asian Paradise-flycatcher is migratory in the northern parts of its range, breeding as far north as Afghanistan, northern China and Korea, but all populations north of southern China move south during the winter. The movements of the other species are not fully understood, but most are thought to be resident. Several subspecies of the African Paradise-flycatcher are apparently intra-African migrants, but little is known about these movements. More
Asian Paradise-flycatcher by Debasis Nandy Photographer: Debasis Nandy Location: Bank of The Karala, Jalpaiguri Date Taken: 14/Apr/2009 Upload On: 20/Jul/2009 Rating: ****** Photographer: Debasis Nandy Asian Paradise-flycatcher by Debasis Nandy Location: Bank of The Karala At Jalpaiguri Date Taken: 11/May/2009 Upload On: 20/Jul/2009 Rating: ****** Asian Paradise-flycatcher by Debasis Nandy Photographer: Debasis More