Asian Fairy-bluebird
This fairy-bluebird breeds across tropical southern Asia from the Himalayan foothills, India and Sri Lanka east to Indonesia. This species is found in moist hill-forest. Two or three eggs are laid in a small cup nest in a tree. It was described by British ornithologist John Latham in 1790. The only other member of the genus is the Philippine Fairy-bluebird I. cyanogastra.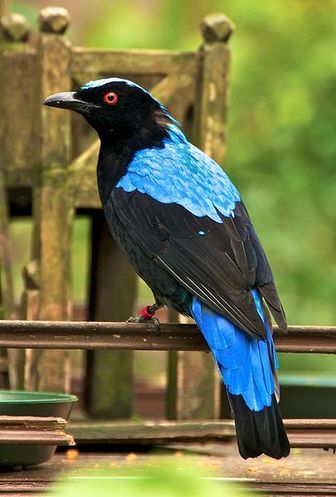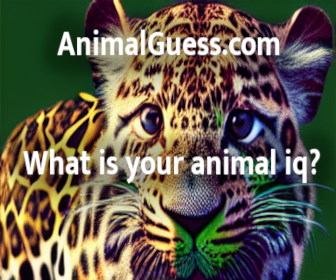 Picture of the Asian Fairy-bluebird has been licensed under a Creative Commons
Attribution
.
Original source
: originally posted to Flickr as Uniformed Inspector
Author
: Bob OwenPermission(Reusing this file)This image, which was originally posted to Flickr.com, was uploaded to Commons using Flickr upload bot on 12:15, 13 April 2010 (UTC) by Snowmanradio (talk). On that date it was licensed under the license below.This file is licensed under the Creative Commons Attribution 2.0 Generic license.You are free:to share – to copy, distribute and transmit the work
The Asian Fairy-bluebird is classified as Least Concern. Does not qualify for a more at risk category. Widespread and abundant taxa are included in this category.

Photo: The top two shots of Asian Fairy-Bluebird Irena puella were photographed by Ron Saldino on Mt. Harriet, South Andaman Island, India, on 9 Mar 2001; they are More
The Asian Fairy-bluebird, Irena puella, is a medium-sized, arboreal passerine bird. This fairy-bluebird breeds across tropical southern Asia from the Himalayan foothills, India and Sri Lanka east to Indonesia. This species is found in moist hill-forest. Two or three eggs are laid in a small cup nest in a tree. It was described by British ornithologist John Latham in 1790. The only other member of the genus is the Philippine Fairy-bluebird I. cyanogastra. More
The call of the Asian Fairy-bluebird is a liquid two note Glue-It. As the names would suggest, the Asian Fairy-bluebird occurs across southern Asia, and the Philippine Fairy-bluebird in that archipelago. More
The Asian Fairy-bluebird is sexually dimorphic in its plumage, with the male being much brighter than the female, but the Philippine Fairy-bluebird exhibits much less difference and the female is almost as bright as the male. The deep colour is provided by specialised naked feather-tip barbs. Although the fairy-bluebirds are highly visible in sunlight they are much less visible in the shade of the forest. More
Asian Fairy-Bluebird (Irena puella) is a widespread resident in Himalayan foothills and north-east India. Size: 25 cm Identification: The family Irenidae consists of three groups of colorful forest-loving birds. They are the Leafbirds, the Ioras and the Fairy bluebirds. The Asian Fairy Bluebird is the most colorful and the largest species. The male of this species has the crown, hind neck, back, rump and upper tail-coverts colored a brilliant turquoise, the remaining plumage being dark cobalt-blue or black. More