Azara's Spinetail
It is found in Argentina, Bolivia, Colombia, Ecuador, and Peru. Its natural habitats are subtropical or tropical dry forests, subtropical or tropical moist montane forests, and heavily degraded former forest.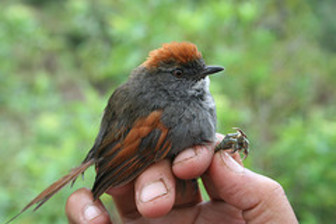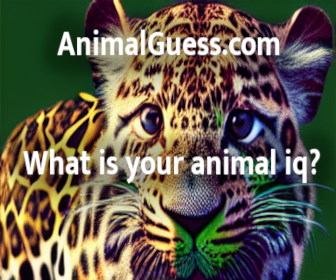 Picture of the Azara's Spinetail has been licensed under a Creative Commons
Attribution
.
Original source
: Fabrice Schmitt
Author
: Fabrice Schmitt
The Azara's Spinetail is classified as Least Concern. Does not qualify for a more at risk category. Widespread and abundant taxa are included in this category.

Azara's Spinetail (Synallaxis azarae) is a species of bird in the Furnariidae family, named after Spanish naturalist Félix de Azara. . It is found in Argentina, Bolivia, Colombia, Ecuador, and Peru. Its natural habitats are subtropical or tropical dry forests, subtropical or tropical moist montane forests, and heavily degraded former forest. References - * BirdLife International 2004. Synallaxis azarae. 2006 IUCN Red List of Threatened Species. More
species overview :: Azara's Spinetail (Synallaxis azarae) = Nr. More
Azara's Spinetail (Synallaxis azarae) by Sjoerd Mayer. More
Azara's Spinetail (Synallaxis azarae) is a species of bird in the Furnariidae family. It is found in Argentina, Bolivia, Colombia, Ecuador, and Peru. Its natural habitats are subtropical or tropical dry forests, subtropical or tropical moist montane forests, and heavily degraded former forest. More
Azara's Spinetail (Synallaxis azarae) = French: Synallaxe d'Azara German: Azaradickichtschlüpfer Spanish: Pijuí de Azara Other common names: Buff-browed Spinetail (superciliosa with samaipatae); Elegant Spinetail (elegantior with media, ochracea and fruticicola) Taxonomy: Synallaxis Azaræ d'Orbigny, 1835, Carcuata, Yungas, Cochabamba, Bolivia. Considered by some authors to form a superspecies with S. frontalis and S. courseni on basis of plumage and vocal similarities. More
* Azara's Spinetail, Synallaxis azarae * Apurimac Spinetail, Synallaxis courseni * Pale-breasted Spinetail, Synallaxis albescens * Dark-breasted Spinetail, Synallaxis albigularis * Chicli Spinetail or Spix's Spinetail, Synallaxis spixi * Cinereous-breasted Spinetail, Synallaxis hypospodia * Ruddy Spinetail, Synallaxis rutilans * Chestnut-throated Spinetail, Synallaxis cherriei * Rufous Spinetail, Synallaxis unirufa * Black-throated More
Azara's Spinetail Synallaxis azarae = Described by: d'Orbigny (1835) Alternate common name(s): Buff-browed Spinetail, Elegant Spinetail Old scientific name(s): None known by website authors Photographs near Cali, Valle de Cauca, Colombia - Mar, 2006 More
Azara's Spinetail Synallaxis azarae = near Cali, Valle de Cauca, Colombia - Mar, 2006 More
indicate a Silvery-throated or Azara's Spinetail (the somewhat reddish tail seems to indicate the latter). The tail is probably to long for both Ash-browed and Slaty Spinetail, but the coloration of the breast could indicate that this is Salty Spinetail (although the length and colour of the tail don't fit with this species). It looks like this is Azara's Spinetail, also from one comment I have received. More
png Search for photos of Azara's Spinetail in the BirdForum Gallery Retrieved from "http://www.birdforum.net/opus/Azara%27s_Spinetail" Categories: Birds | Synallaxis Advertisement * This page was last modified 16:37, 19 July 2009. * This page has been accessed 1,263 times. * Privacy policy * About Opus * Disclaimers Search the net with ask. More
Azara's Spinetail Synallaxis azarae (Argentina: Friedmann 1927) Pale-breasted Spinetail Synallaxis albescens (Costa Rica: Kiff and Williams 1978; Suriname: Haverschmidt 1968; Brazil: Sick 1993) Spix's Spinetail Synallaxis spixi (Brazil: Sick 1993; Argentina: Friedmann 1927) Plain-crowned Spinetail Synallaxis gujanensis (Suriname: Haverschmidt 1968; Brazil: Sick 1993) Rufous-breasted Spinetail Synallaxis erythrothorax (Guatemala?: Wetmore 1968) Stripe-breasted Spinetail Synallaxis cinnamomea (Argentina: Friedmann 1927) Yellow-chinned Spinetail Certhiaxis cinnamomeus (Suriname: More