Abyssinian Siskin
The Abyssinian Siskin is a species of finch in the Fringillidae family. It is found only in Ethiopia usually at altitudes above 2,000 metres . Its natural habitat is subtropical or tropical high-altitude grassland.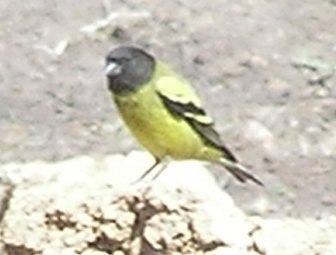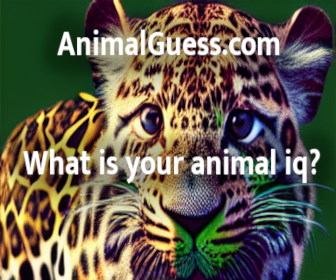 Picture of the Abyssinian Siskin has been licensed under a
GFDL
Original source
: Brian Butcher
Author
: Brian Butcher
Permission
: GNU Free Documentation License
The Abyssinian Siskin is classified as Least Concern. Does not qualify for a more at risk category. Widespread and abundant taxa are included in this category.

The Abyssinian Siskin (Serinus nigriceps) is a species of finch in the Fringillidae family. It is found only in Ethiopia usually at altitudes above 2,000 metres (6,600 ft). Its natural habitat is subtropical or tropical high-altitude grassland. References - * BirdLife International 2004. Serinus nigriceps. 2006 IUCN Red List of Threatened Species. Downloaded on 19 July 2007. Stub icon This Fringillidae-related article is a stub. More
Abyssinian Siskin and African Black Headed Siskin. The crown, ear coverts and the throat are black and the rest of the bird is olive green. If anyone has any information on this bird in Aviculture, I would like to hear about it. ruppelsiskin.JPG (54333 bytes) Saffron Siskin Carduelis Siemiradzkii Saffron Siskins are native to Ecuador ( South America). Von Berlepch and Taczanovski named it after geologist Dr. More
Abyssinian Siskin The Abyssinian Siskin (Serinus nigriceps) is a species of finch in the Fringillidae family. It is found only in Ethiopia. Its natural habitat is subtropical or tropical high-altitude grassland. See more at Wikipedia.org... More
png Search for photos of Abyssinian Siskin in the BirdForum Gallery Retrieved from "http://www.birdforum.net/opus/Abyssinian_Siskin" Categories: Incomplete | Birds | Serinus Advertisement * This page was last modified 17:27, 3 June 2009. * This page has been accessed 3,177 times. * Privacy policy * About Opus * Disclaimers Search the net with ask. More
Abyssinian Siskin, along with several more widespread African species. Descending to the Rift Valley, we explore Lake Awassa, and other Rift lakes where we may encounter Black-winged Lovebird, African Long- eared Owl, Blue-breasted Bee-eater, Black-billed Barbet, Rufous- necked Wryneck, African Yellow Warbler, Rüppell's Robin-Chat, Black-headed Batis, Beautiful Sunbird and Rüppell's Weaver. More