Black-faced Antthrush
This antthrush is a common and widespread forest bird which builds a leaf-lined nest in a cavity in a hollow branch or stump; two white eggs are laid.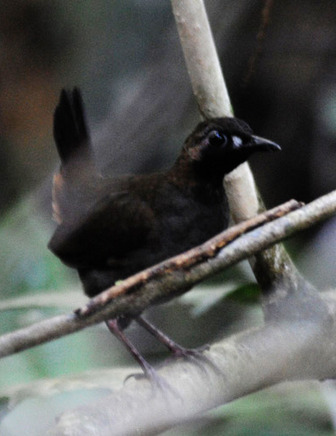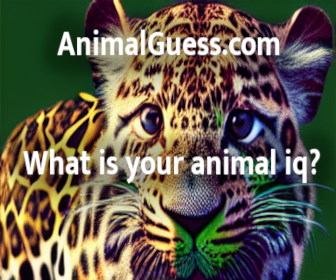 Picture of the Black-faced Antthrush has been licensed under a
GFDL
Original source
: Own work
Author
: BubleyackOther versionsoriginal version
Permission
: GNU Free Documentation License
The Black-faced Antthrush is classified as Least Concern. Does not qualify for a more at risk category. Widespread and abundant taxa are included in this category.

The Black-faced Antthrush (Formicarius analis), is a passerine bird which breeds in the tropical New World from southern Mexico through Central America to the northern regions of South America in Colombia, Venezuela, Trinidad and Brazil, and nearly all of the Amazon Basin, the exception the northwest regions. This antthrush is a common and widespread forest bird which builds a leaf-lined nest in a cavity in a hollow branch or stump; two white eggs are laid. More
The Black-faced Antthrush is an insectivore which feeds on ants and other insects. It is quite terrestrial, feeding mainly on the ground. It will follow columns of army ants. The call is a loud whistle followed by a series of 2–10 descending whistles, WHU! wu-wu-wu-wu-wu-wu-wu-wu-wu. Play soundSong of Formicarius analis.ogg Song of bird from Arima Valley, Trinidad References - * BirdLife International (2004). Formicarius analis. 2006. More
Description: The Black-Faced Antthrush (Formicarius analis) is a bird in the Formicariidae family of ground antbirds. This species is also known by a former synonym: Mexican Ant-thrush (Formicarius moniliger). Source: Whitney, William Dwight The Century Dictionary: An Encyclopedic Lexicon of the English Language (New York: The Century Co. More
Black-faced Antthrush - Formicarius analis Black-faced Antthrush Formicarius analis zamorae Shiripuno Lodge, Orellana province, Ecuador. Antthrushes are a nightmare to photograph! (S4) Black-faced (Mexican) Antthrush - Formicarius analis monileger Black-faced (Mexican) Antthrush Formicarius analis monileger Las Guacamayas, Chiapas state, Mexico. I did a bit better with this one at least. This is usually, and more appropriately, considered a separate species, Mexican Antthrush. More
Black-faced Antthrush (Formicarius analis) by Chris Parrish. More
The Black-faced Antthrush is an insectivore which feeds on ants and other insects. It is quite terrestrial, feeding mainly on the ground. It will follow columns of army ants. The call is a loud whistle followed by a series of 2–10 descending whistles, WHU! wu-wu-wu-wu-wu-wu-wu-wu-wu. More
* Black-faced Antthrush, passerine bird which breeds in the tropical New World * Black-faced Bunting, passerine bird in the bunting family Emberizidae * Black-faced Cuckoo-shrike, * Black-faced Grassquit, small bird of the family Emberizidae * Black-faced Grosbeak, large seed-eating bird in the cardinal family * Black-faced Monarch, passerine bird More
We encountered this confiding calling Black-faced Antthrush early in the morning on the trail towards the canopy tower of Amazonia Lodge, Manu. More
Black-faced Antthrush Formicarius analis = Carara, Costa Rica - Nov, 2006 More
Black-faced Antthrush also has conspicuous rufous undertail coverts (dark rufous brown in Rufous-fronted), a paler gray breast and belly contrasting sharply with the black throat, and a small spot of white bare skin at the lores. The song of Black-faced lacks the gradual rise at the beginning of the Rufous-fronted, with the second note usually highest pitched. The sympatric Rufous-capped Antthrush (F. colma nigrifrons) has the forecrown black and the center and rear crown bright orange-rufous. More
Black-faced Antthrush, and Rufous-capped Warbler in the forest undergrowth and Gray-headed Chachalaca, Blue-crowned Motmot, Black-chested Jay, Scarlet-thighed Dacnis, and Golden-hooded and Bay-headed Tanagers in the open areas to the right. At the bridge, keep an eye out for Sunbittern and Green Kingfisher along the rushing stream. More