Ashy Drongo
The adult Ashy Drongo is mainly dark grey, and the tail is long and deeply forked, There are a number of subspecies varying in the shade of the grey plumage. Some subspecies have white markings on the head. Young birds are dull brownish grey.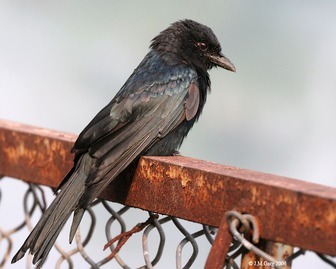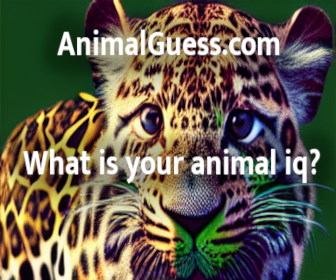 Picture of the Ashy Drongo has been licensed under a
GFDL
Original source
: J.M.Garg
Author
: J.M.Garg
Permission
: GNU Free Documentation License
The Ashy Drongo is classified as Least Concern. Does not qualify for a more at risk category. Widespread and abundant taxa are included in this category.

The Ashy Drongo (Dicrurus leucophaeus) is a species of bird in the drongo family Dicruridae. It is found widely distributed across South and Southeast Asia with several populations that vary in the shade of grey, migration patterns and in the size or presence of a white patch around the eye. More
Ashy drongos gather in groups of up to 30 or so at termite emergences, and also rifle nectar frequently. REPRODUCTIVE BIOLOGY Northern migratory populations breed in the late boreal spring into early summer (April–June), but residents in more tropical latitudes are less seasonal (December–February in Borneo). Nest: a shallow saucer of lichen, dry leaves, and stems secured with or without cobweb in a slender fork at the end of a branchlet at 33–66 ft (10–20 m) above ground. More
Ashy Drongo Ashy Drongo - Fotopedia ~Shanth on Flickr Ashy Drongo - Dicrurus leucophaeus Ashy Drongo - Fotopedia Mike (NO captive birds) in Thailand on Flickr Ashy Drongo Ashy Drongo - Fotopedia Aditi-the-Stargazer on Flickr Ashy Drongo Ashy Drongo - Fotopedia Sergey Yeliseev on Flickr Drongo (Black or Ashy?) Ashy Drongo - Fotopedia nishith ajitsaria on Flickr Nominate for Ashy Drongo in the encyclopedia? Relevant to Ashy Drongo More
The Ashy Drongo (Dicrurus leucophaeus), is a small Asian bird that is restricted to the Old World tropics. The Ashy Drongo breeds in the hills of tropical southern Asia from eastern Afghanistan east to southern China and Indonesia. Many populations are migratory. For example, the birds that breed in the Himalayas leave the mountains and winter in peninsular India and Sri Lanka. This species is usually found in hill forests and winters in similar well-wooded habitats. These are aggressive and fearless birds, 11. More
Ashy Drongo, Dicrurus leucophaeus, photographed at the small village of Muang Khong, near Chiang Dao Mountain, northern Thailand. Image: Dirk S. Schmeller, November 2009 . Nikon d90 with a Nikon lens 80-400, 1/400 s f/16 at 400mm iso400. Please name at least one field mark that supports your identification. Review all mystery birds to date. More
Ashy Drongo (Dicrurus leucophaeus) was found at Mulli, Karamadai Forest Range near to Coimbatore. More
Ashy Drongo (Dicrurus leucophaeus) is a widespread resident in India. Size: 29 cm Differentiated from Black Drongo by its reddish eyes and lack of white rictal spot. More
Ashy Drongo Dicrurus leucophaeus leucogenis - Adult Ashy Drongo Photographer : More
The Ashy Drongo (Dicrurus leucophaeus) is a species of bird in the drongo family Dicruridae. Ashy Minivet The Ashy Minivet (Pericrocotus divaricatus) is a passerine bird of eastern Asia belonging to the minivet genus Pericrocotus in the cuckoo-shrike family Campephagidae. More