Knobbed Hornbill
An Indonesian endemic, the Knobbed Hornbill is distributed in the tropical evergreen forests of Sulawesi, Buton, Lembeh, Togian and Muna Island.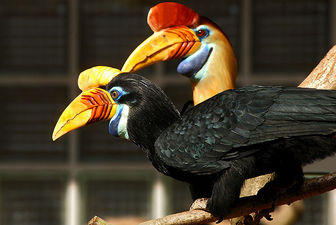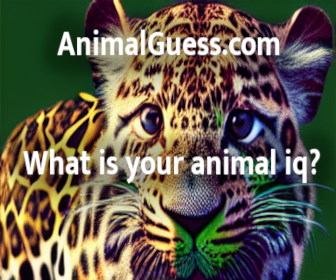 Picture of the Knobbed Hornbill has been licensed under a Creative Commons
Attribution-Share Alike
.
Original source
: originally posted to Flickr as Bird Park ("Vogelpark Walsrode") Germany
Author
: TobiasPermission(Reusing this file)This image, which was originally posted to Flickr.com, was uploaded to Commons using Flickr upload bot on 14:54, 6 November 2009 (UTC) by Snowmanradio (talk). On that date it was licensed under the license below. This file is licensed under the Creative Commons Attribution-Share Alike 2.0 Generic license.You are free:to share – to copy, distribute and transmit the work
The Knobbed Hornbill is classified as Least Concern. Does not qualify for a more at risk category. Widespread and abundant taxa are included in this category.

An Indonesian endemic, the Knobbed Hornbill is distributed in the tropical evergreen forests of Sulawesi, Buton, Lembeh, Togian and Muna Island. Male As with other hornbills, the Knobbed Hornbill is believed to be a monogamous species. The diet consists mainly of fruits and figs,as well as insects,frogs,lizards,rodents,small birds,carrion,and eggs. The female sealed itself inside a tree hole for egg-laying. During this time, the male will provide foods for the female and the young. More
The Knobbed Hornbill is about three feet tall and long; although with its tail, it is four to five feet long. The bird is easily sighted due to its distinctive facial colors and markings. Its body is relatively plain however, consisting of black feathers with some white feathers peeking out at the end of the bird's tail. Despite its brilliant appearance the bird is known to shy away from humans and likes to hide in tall trees. More
An Indonesian endemic, the Knobbed Hornbill is distributed in the tropical evergreen forests of Sulawesi, Buton, Lembeh, Togian and Muna Island. The Knobbed Hornbill, Aceros cassidix also known as Sulawesi Wrinkled Hornbill is a large black hornbill with a yellow bill, white tail feathers, pale blue skin around eye, blackish feet and bare dark blue throat. The male has rufous buff face and neck, orange-red eyes and a high reddish casque on top of bill. More
hornbills, the Knobbed Hornbill is believed to be a monogamous species. The diet consists mainly of fruits and figs. The female sealed itself inside a tree hole for egg-laying. During this time, the male will provide foods for the female and the young. Hoopoe (Upupa epops) Image Source The beautiful and intriguing Hoopoe is a colorful bird that is found across Afro-Eurasia, notable for its distinctive "crown" of feathers. More
Knobbed HornbillGENERAL INFORMATION The Hornbill Taxonomic Advisory Group (TAG) has adopted taxonomy used by Kemp (1995). The older genus name Rhyticeros might be seen in the literature (Kemp 1979). Other common names in use include: Red-knobbed hornbill, Island hornbill, Buton hornbill and Celebes hornbill. More
Knobbed Hornbill (Aceros cassidix)Knobbed Hornbill (Aceros cassidix)This was probably the most spectacular bird I saw in Sulawesi. Hornbills in general are s... Uploaded Jul 23, 2009 / 0 comments / Flickr URL Knobbed Hornbill (Aceros cassidix)Knobbed Hornbill (Aceros cassidix)Uncropped habitat shot. This was probably the most spectacular bird I saw in Sulawesi. H... Uploaded Jul 23, 2009 / 0 comments / Flickr URL Knobbed Hornbill (Aceros cassidix)Knobbed Hornbill (Aceros cassidix)This was probably the most spectacular bird I saw in Sulawesi. More
On the other hand, knobbed hornbill is endemic to Sulawesi Island of Indonesia. (Click here to see other entries on hornbill stamps from this blog). This wrinkled hornbill stamp is part of a miniature sheet containing six bird stamps. The miniature sheet was issued on July 15, 2009. This helmeted hornbill stamp is part of a minisheet containing 11 stamps depicting flora and fauna of Indonesia. More