American Oystercatcher
The American Oystercatcher is found on the Atlantic coast of North America from New England to northern Florida, where it is also found on the Gulf coast, and south to northern South America. It is found also in the Pacific coast of Mexico, Central America and northern South America. In the 1800s they became locally extinct in the northeast due to market hunting and egg collecting. After receiving protection under the Migratory Bird Treaty Act, their range extended northward to re-occupy historical habitat in New England.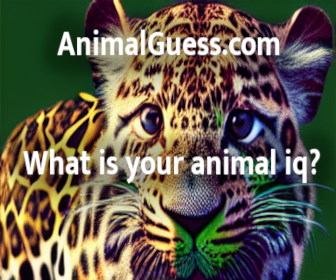 Picture of the American Oystercatcher has been licensed under a Creative Commons
Attribution
.
Original source
: American OystercatcherUploaded by Snowmanradio
Author
: Bear Golden Retriever from auburn,ny, usa
The American Oystercatcher is classified as Least Concern. Does not qualify for a more at risk category. Widespread and abundant taxa are included in this category.

The American Oystercatcher is found on the Atlantic coast of North America from New England to northern Florida, where it is also found on the Gulf coast, and south to northern South America. It is found also in the Pacific coast of Mexico, Central America and northern South America. In the 1800s they became locally extinct in the northeast due to market hunting and egg collecting. More
The American Oystercatcher has a far reaching range around the globe and has been found in countries such as Cuba, Brazil, Mexico, the United States and many others. The American Oystercatcher has also been reported in Jamaica as well. The range of the American Oystercatcher is around 860,000 square kilometers. Although exact numbers are not known, the population of this species is thought to include as many as 110,000 individual birds. The American Oystercatcher has a current evaluation rating as Least Concern. More
A large, boldly-patterned bird, the American Oystercatcher is conspicuous along ocean shores and salt marshes. True to its name, it is specialized in feeding on bivalves (oysters, clams, and mussels) and uses its brightly colored bill to get at them. More
* American Oystercatcher information * Audubon link * American Oystercatcher videos, photos & sounds on the Internet Bird Collection * American Oystercatcher Bird Sound Stub icon This Charadriiformes-related article is a stub. You can help Wikipedia by expanding it.v • d • e This entry is from Wikipedia, the leading user-contributed encyclopedia. More
Bent Life History for the American Oystercatcher - the common name and sub-species reflect the nomenclature in use at the time the description was written. AMERICAN OYSTER CATCHER HAEMATOPUS PALLIATUS FALLLIATUS (Temminck) HABITS The usual impression that one gets of this large and showy wader is a fleeting glimpse of a big, black and white bird disappearing in the distance over the hot, shimmering sands of our southern beaches. More
American oystercatcher - Photo courtesy of Walker GolderHaematopus palliates The American oystercatcher is a large, stocky shorebird with a black head, white belly and dark brownish back. Adults have: * Large white patches on the wings, tail and rump. * A long, straight, laterally flattened, reddish-orange bill. * Pale pink legs. Oystercatchers grow to about 19 inches. More
The American Oystercatcher is a strikingly beautiful seabird that lives along the coasts of the Americas. True to its name, this bird eats oysters and other bivalves that it finds in or near the ocean. Difficulty: Moderately EasyInstructions 1. Step 1 Spot the American Oystercatcher during the summer along the coasts of the United States, Mexico and South America. More
American Oystercatcher Habitat Model go to: USFWS Gulf of Maine Watershed Habitat Analysis go to: Species Table Draft Date: November 2002 Species: American oystercatcher, Haematopus palliatus Use of Study Area Resources: Reproduction. American oystercatchers breed along the Atlantic coast of North America from Massachusetts to the lower Florida peninsula, the Gulf coast through Louisiana and Texas, and south through the Caribbean to northern South America. More
If you would like to see American Oystercatchers on Long Island just take a drive along Dune Road in Hampton Bays and check out the area around the Ponquogue Bridge; also in the fall the birds seem to flock together in the Jones beach area. More
habitat for American oystercatchers and a myriad of other species, including nesting loggerhead sea turtles. Living on a Wing and a Prayer Considered a species of concern by the U.S. Fish and Wildlife Service and listed as threatened in Georgia, the American oystercatcher breeds on coastal beaches from Baja California to Nova Scotia. More
Species > American Oystercatcher > American Oystercatcher * USFWS Focal Species * American Oystercatcher * Biology & Ecology * Distribution & Abundance * Status, Trends, & Threats * Conservation American Oystercatcher American Oystercatcher The American Oystercatcher (Haematopus palliatus) has been identified as a focal species of management concern due to recent More
American Oystercatchers are listed as threatened in Georgia and Florida, and proposed as a "species of special concern" in North Carolina. In 2002 and 2003 an aerial survey of the species' winter range (Atlantic and Gulf coasts from New Jersey to Texas) resulted in a population estimate of 10971 individuals (+/-298), with 7500-8000 wintering on the Atlantic Coast (Brown et al. 2005). More
American Oyster CatcherThe American oystercatcher is about 17-21 inches long. It has long pink legs, a long orange bill, black feathers on top and white feathers on its underside. It has a large white stripe on its wings that is visible when it is in flight. Its eyes are yellow with an orange ring around them. Range The American oystercatcher breeds from Massachusetts south to Argentina and Chile. It winters from North Jersey south. More
American Oystercatcher has black and white plumage and bright red bill. Adult has blackish brown upperparts. Rump is white and tail is black. Upperwing shows a broad white band. Underparts are white with black chest. Head is black. Eyes are yellowish with red eye ring. Long bill (7,5 to 9 cm) is bright orange-red. Legs are pale dull pink to flesh. Both sexes are similar. More
The American oystercatcher reaches a height of 17 to 21 inches (43 to 53 cm), with a 35-inch (89 cm) wingspan. Other distinguishing characteristics include an orange bill 3 to 4 inches (7. More
The American Oystercatcher is found on the Atlantic coast of North America from New England to northern Florida, where it is also found on the Gulf coast. In the 1800s they became locally extinct in the northeast due to market hunting and egg collecting. After receiving protection under the Migratory Bird Treaty Act, their range extended northward to re-occupy historical habitat in New England. The American Oystercatcher (Haematopus palliatus), occasionally called the American Pied Oystercatcher, is a member of family Haematopodidae. More