American Black Oystercatcher
The American Black Oystercatcher is the only representative of the oystercatcher family over most of its range, overlapping slightly with the American Oystercatcher on the coast of Baja California. Within its range it is most commonly referred to as the Black Oystercatcher, although this name is also used locally for the Blackish Oystercatcher and the African Black Oystercatcher. Its scientific name is derived by John James Audubon from that of his friend John Bachman.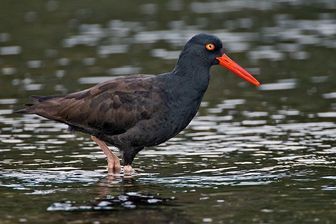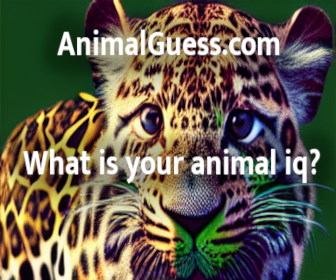 Picture of the American Black Oystercatcher has been licensed under a Creative Commons
Attribution-Share Alike
.
Original source
: naturespicsonline.com (
Author
: Alan D. Wilson
The American Black Oystercatcher is classified as Least Concern. Does not qualify for a more at risk category. Widespread and abundant taxa are included in this category.

The American Black Oystercatcher is a territorial bird during the nesting season, defending a foraging and nesting area in one territory. Some pairs have been recorded staying together for many years. Nests are small bowls or depressions close to the shore in which small pebbles and shell fragments are tossed in with a sideward or backard flick of the bill. Around 2 to 3 eggs are laid in this nest, these are hardy and can even survive being submerged by a high tide. More
American Black Oystercatchers are good swimmers, and are capable of long, deep dives. Hayes and Bennett (1985) were the first to report diving by American Oystercatcher (H. palliatus) chicks. They observed (from shore) an estimated 5-wk-old chick swim away from them and when about 15 m from land, dive out of sight. The chick reappeared 10-15 s later, about 5 m from where it had submerged. Cramp and Simmons (1983) similarly noted that chicks of the closely related Eurasian Oystercatcher (H. More
The American Black Oystercatcher is the only representative of the oystercatcher family (Haematopodidae) over most of its range, overlapping slightly with the American Oystercatcher (H. palliatus) on the coast of Baja California. Within its range it is most commonly referred to as the Black Oystercatcher, although this name is also used locally for the Blackish Oystercatcher and the African Black Oystercatcher. Its scientific name is derived by John James Audubon from that of his friend John Bachman. More
The American Black Oystercatcher is a large entirely black shorebird, with a long (9 cm) bright red bill and pink legs. It has a bright yellow iris and a red eye-ring. Its plumage varies slightly from north to south, being darker further north. Behavior - Black Oystercatcher at the Monterey Bay Aquarium The American Black Oystercatcher is restricted in its range, never straying far from shores, in particular favoring rocky shorelines. More
oystercatchers in South America and American black oystercatchers in western Mexico and Gulf of California (the latter resulting in disputed race H. p. frazari). Chick plumage consists of drab upperparts, white underparts, and dark stripes on sides and back. Breeding occurs during a two-month breeding season over range, ranging from February to October. CONSERVATION STATUS With a total population of about 5,000 birds, generally not considered globally threatened, but sometimes considered Near Threatened. More
American Black Oystercatcher The American Black Oystercatcher, Haematopus bachmani, is also known as Western Black Oystercatcher. Its scientific name is derived by John James Audubon from that of his friend John Bachman. The species is relatively common and is not considered threatened in its natural habitat.. Distribution / Range The American Black Oystercatcher is a conspicuous black bird found on the shoreline of western North America. More
The American Black Oystercatcher, Haematopus bachmani, is a conspicuous black bird found on the shoreline of western North America. It ranges from the Aleutian Islands of Alaska to the coast of the Baja California peninsula. The American Black Oystercatcher is the only representative of the oystercatcher family (Haematopodidae) over most of its range, overlapping slightly with the American Oystercatcher (H. palliatus) on the coast of Baja California. More
The American Black Oystercatcher is a large entirely black shorebird, with a long (9 cm) bright red bill and pink legs. It has a bright yellow iris and a red eye-ring. Its plumage varies slightly from north to south, being darker further north. More
The American Black Oystercatcher is restricted in its range, never straying far from shores, in particular favoring rocky shorelines. It has been suggested that this bird is seen mostly on coastal stretches which have some quieter enbayments, such as jetty protected areas. It forages in the intertidal zone, feeding on marine invertebrates, particularly molluscs such as mussels, limpets and chitons. It will also take crabs, isopods and barnacles. More