Two-banded Plover
The Two-banded Plover is a species of bird in the Charadriidae family. It breeds in Argentina, Chile and the Falkland Islands. Part of the population migrates north in winter with some birds reaching Uruguay and southern Brazil. Its natural habitats are freshwater lakes, saline marshes, rocky shores, and sandy shores.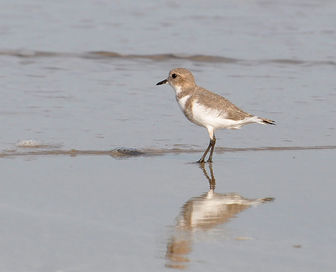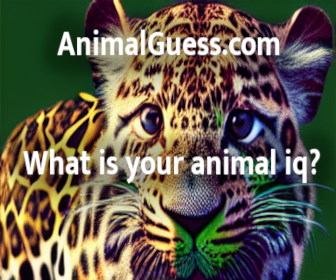 Picture of the Two-banded Plover has been licensed under a Creative Commons
Attribution-Share Alike
.
Original source
: Batuíra-de-coleira-dupla (Charadrius falklandicus) - Plumagem de eclipse
Author
: Cláudio Dias Timm from Rio Grande do SulCamera location
The Two-banded Plover is classified as Least Concern. Does not qualify for a more at risk category. Widespread and abundant taxa are included in this category.

Two-banded plover stood on sand amongst sea cabbage Two-banded plover stood on sand amongst sea cabbagePrint factsheet Facts - Also known as: Beach lark Kingdom Animalia Phylum Chordata Class Aves Order Charadriiformes Family Charadriidae Genus Charadrius (1) More
Behavior of the Two-banded Plover in Patagonia, Argentina. Waterbirds, 27(3): 264 - 269. 7. BirdLife International (May, 2009) http://www.birdlife.org/datazone/species/index.html?action=SpcHTMDetails. More
The Two-banded Plover (Charadrius falklandicus) is a species of bird in the Charadriidae family. It breeds in Argentina, Chile and the Falkland Islands. Part of the population migrates north in winter with some birds reaching Uruguay and southern Brazil. Its natural habitats are freshwater lakes, saline marshes, rocky shores, and sandy shores. References - * BirdLife International 2004. Charadrius falklandicus. 2006 IUCN Red List of Threatened Species. Downloaded on 24 July 2007. More
DIET OF THE TWO-BANDED PLOVER AT CALETA VALD�S, PEN�NSULA VALD�S, ARGENTINA VERONICA L. D'AMICO, LUIS O. BALA The diet of the Two-banded Plover Charadrius falklandicus was studied during the non-breeding season, March-May 2000, by means of an analysis of 49 droppings collected on the beach at Caleta Vald�s, Peninsula Vald�s, Argentina. From invertebrate sampling, three potential prey types were identified: polychaetes, insects and crabs. More
The Two-banded Plover (Charadrius falklandicus) occurs in southern Chile, Argentina, and the Falklands. This bird was photographed on Bleaker Island in the Falklands during January, 1996, with a Canon T-90 & FD 400mm F/4.5 lens mounted on a tripod with Fuji Sensia 100 film. The Two-panded Plover on the left was at Barren Island in the Falklands in January, 2003. This image was taken with a Canon D60 and EF 70-200 mm F/2.8 L IS lens and 2X extender. More
For the purposes of our bird news services, Two-banded Plover is classed as ungraded: species which are unlikely to appear as wild birds in Britain or Ireland (Note that rarity levels are currently applied nationally and may not reflect local variations in abundance. More
Two-banded Plovers occurred at the lagoon year round, but their density was significantly lower during the austral spring and early summer, between October and January. This low density resulted mainly from the migration of most birds to their southern breeding grounds, but also from a shift in spacing pattern during the breeding period, in which hardly any bird leaves the breeding spots along the marshy borders of the lagoon. More