Andean Potoo
The Andean Potoo is a species of bird in the Nyctibiidae family. It is found in Bolivia, Colombia, Ecuador, Peru, and Venezuela. Its natural habitat is subtropical or tropical moist montane forests.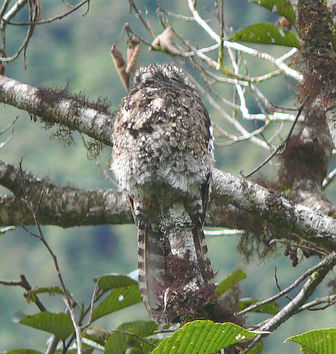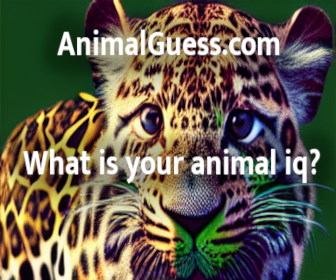 Picture of the Andean Potoo has been licensed under a Creative Commons
Attribution-Share Alike
.
Original source
: lsirvio
Author
: lsirvio
The Andean Potoo is classified as Least Concern. Does not qualify for a more at risk category. Widespread and abundant taxa are included in this category.

Duri found an Andean Potoo which we enjoyed through the scope for quite a while. It took some time to find a good hole through which to do a digiscoped image of the Andean Potoo. A Chestnut-crested Cotinga posed for a few digiscope images after everyone got great scope views. More
The Andean Potoo (Nyctibius maculosus) is a species of bird in the Nyctibiidae family. It is found in Bolivia, Colombia, Ecuador, Peru, and Venezuela. Its natural habitat is subtropical or tropical moist montane forests. References - * BirdLife International 2004. Nyctibius maculosus. 2006 IUCN Red List of Threatened Species. Downloaded on 24 July 2007. Stub icon This Caprimulgiformes-related article is a stub. More
The Andean Potoo (Nyctibius maculosus) is a species of bird in the Nyctibiidae family. It is found in Bolivia, Colombia, Ecuador, Peru, and Venezuela. Its natural habitat is subtropical or tropical moist montane forests. More