Golden-tailed Sapphire
Its natural habitats are subtropical or tropical moist lowland forests, subtropical or tropical moist montanes, and heavily degraded former forest.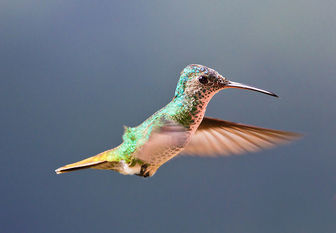 Picture of the Golden-tailed Sapphire has been licensed under a Creative Commons
Attribution-Share Alike
.
Original source
: Own work
Author
: Marcial4Camera location
The Golden-tailed Sapphire is classified as Least Concern. Does not qualify for a more at risk category. Widespread and abundant taxa are included in this category.

* Golden-tailed Sapphire, a South American bird in the Trochilidae family * Golden-tailed Starfrontlet, a Venezuelan bird in the Trochilidae family * Golden-tailed Woodpecker, an African bird See also - * Goldentail Disambig gray.svg This disambiguation page lists articles associated with the same title. More
The Golden-tailed Sapphire (Chrysuronia oenone) is a species of hummingbird in the Trochilidae family. It is found in Bolivia, Brazil, Colombia, Ecuador, Peru, Trinidad and Tobago, and Venezuela. Its natural habitats are subtropical or tropical moist lowland forests, subtropical or tropical moist montanes, and heavily degraded former forest. References - Search Wikimedia Commons Wikimedia Commons has media related to: Chrysuronia oenone * BirdLife International 2004. Chrysuronia oenone. More