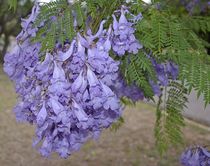 Picture of the has been licensed under a Creative Commons
Attribution-Share Alike
.
Original source
: Own work
Author
: Bidgee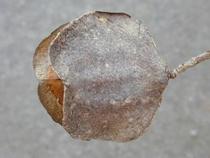 Picture of the has been licensed under a Creative Commons
Attribution
.
Permission
: Some rights reserved
Black poui
The Blue Jacaranda has been cultivated in almost every part of the world where there is no risk of frost; established trees can however tolerate brief spells of temperatures down to around ?7°C . In the United States, it grows in parts of Oregon, California, Nevada, Arizona, Texas, and Florida., the Mediterranean coast of Spain, in southern Portugal , southern Italy . It is regarded as an invasive species in parts of South Africa and Queensland, Australia, the latter of which has had problems with the Blue Jacaranda preventing growth of native species. Lusaka, the capital of Zambia also sees the growth of many Jacarandas.
The Black poui develops growing in height, and develops a bare stem, creating a thick crown. Black poui isn't an evergreen; during the summer it assumes a greenpurple colouring; the adult species are medium in size and reach 8 m in height. The Black poui develops like a tree. Light Black pouiSole pieno Plant which need at least a few hours a day of solar light. More
, black poui) Plant Info View In Detail Image of Illustration of Jacaranda acutifolia 17 Shop - Home - About - Download - Copyright - Comments Copyright More